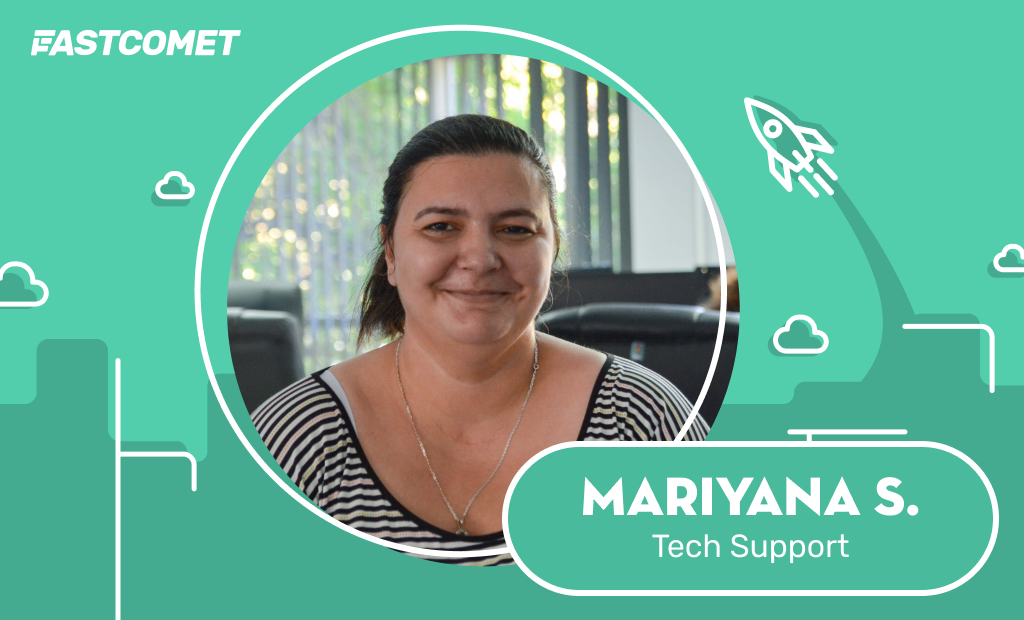 Employee Spotlight: Mariyana—Score High Up in The Cloud
It seems that summertime is fleeting just as fast as it approaches. The warm nights of May & June will soon fade into the cooler nights of September & October. Yet, with weeks until Labor Day, there's still plenty of time left for summer adventures. Most of us might have agreed with that, or at least they would've done that before becoming parents. But the stark reality, after becoming a parent, is that the whole summer would be for the kids. To Whom you want to give the best care and wishes during those careless days shared as a family.
So with that in mind, I was thinking – why not get to know one of our great colleagues and wonderful mother of two, Mariyana, a big shoutout? She is not only an invaluable member of our Technical Support team. But, she is also a caring mother that manages her time flawlessly between work and her family. So, let's see if we can set the mood right:
Can you introduce yourself and share how you decided to join the team?
Hi, as you already know, my name is Mariyana. I have been part of the technical support team here at FastComet since 2020. Thanks to one of my best friends, Olivia from our Customer Success department, I joined FastComet. The funny thing is that she encouraged me to try in this field for several years. In the end, she was able to sell me the idea of changing my profession. So, I surrendered, and apparently – I have made the best decision for my professional development.
That is fantastic, but can you share what you do at our company?
I'm part of the technical support team. That means I work directly with our users by answering their questions and assisting them with any difficulties they might experience with their websites while using our environment. Of course, I strive to provide them with the most accurate and fast solution to help them develop their projects. What makes things even more exciting for me is that most of the time, my job is to handle urgent situations, where efficiency is required to ensure fast resolutions to complex problems.
At the same time, every change or implementation of a fix is communicated directly to the user. Such dynamic interaction needs my colleagues and me to be like a well-oiled machine in getting things fixed. That's where I have my special powers shine. I am as calm as a human can be with two kids. Jokes aside, because I am used to making decisions on the fly with my family. I was surprised to see how those "skills" helped me with what I do in my professional life.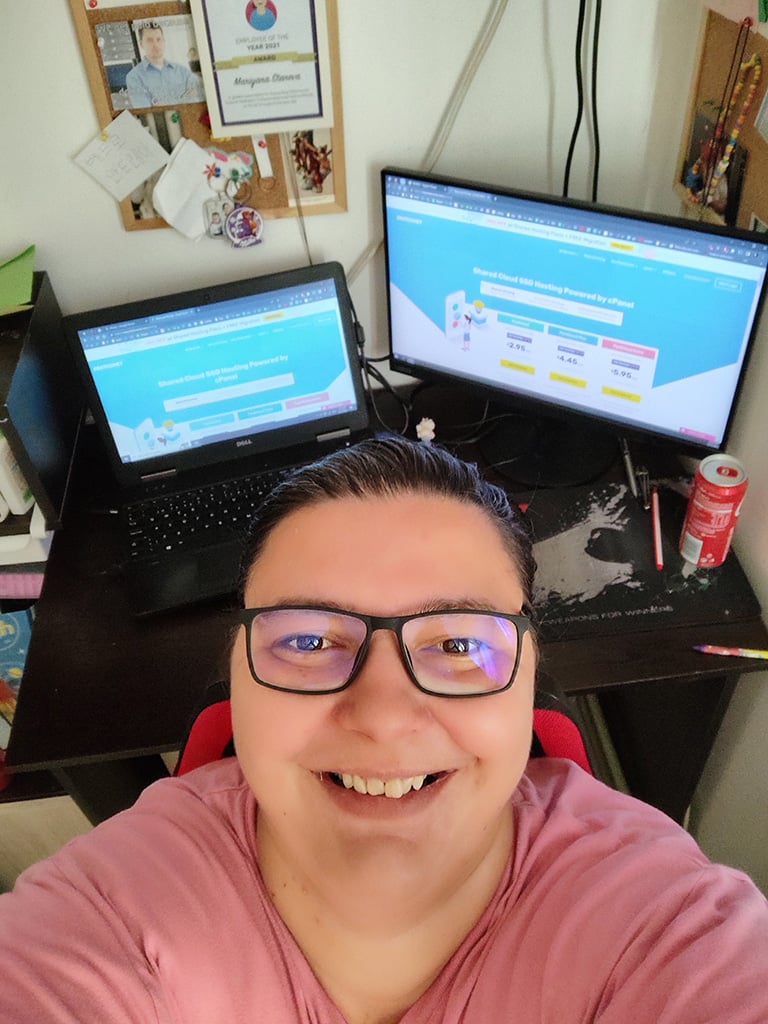 What is the most challenging part of your job?
Working with clients is, without a doubt, the most demanding and exciting aspect of my job. Communicating with people from different corners of the world may be both exciting and challenging at the same time. It is fascinating for me to look for and provide the finest available solutions to their problems.
What keeps your inspiration motivated? How do you keep yourself productive?
As you and our customers know, the nature of our work evolves daily. This allows me to learn and apply my knowledge to our clients. The difficulties we face today and tomorrow already have their solution. This fast-paced field we work in provides me with options to grow daily. Moreover, it motivates me to be better. Furthermore, I have two tremendous youngsters to whom I need to be an example of how to deal with life in the future. Trust me; nothing can motivate you more than the eager look of your kids once it wishes to show them the world.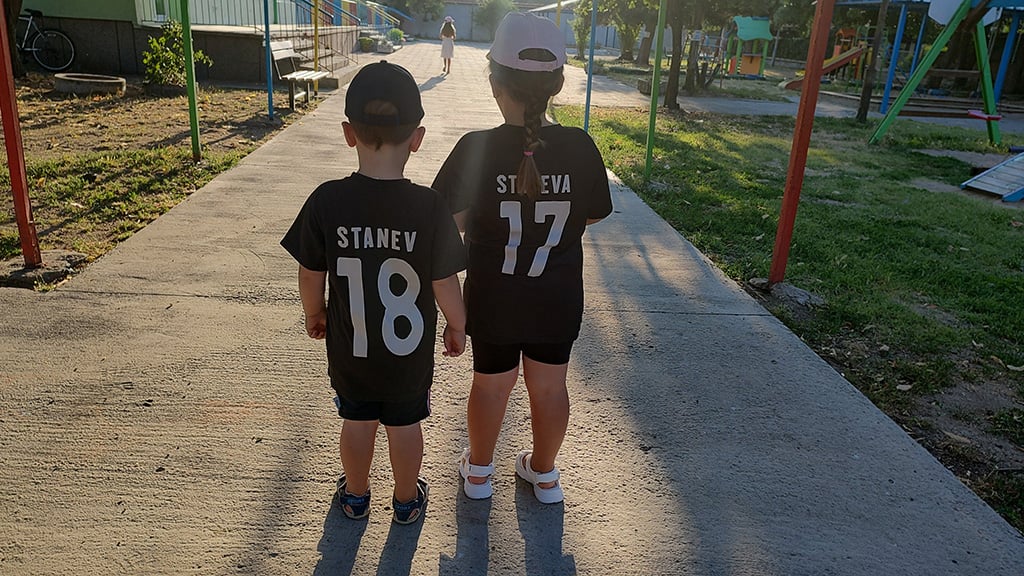 What do you like to do when you aren't working?
I like watching exciting science films and reading when I have free time. Oh, I love to read, even if people don't see it because it's mostly on my phone. I also love science very much. And especially astronomy and physics. Of course, I generally spend time with my family. As you already know, I have two kids who make me love my life more daily. And, of course, a great, loving, and supportive husband.
What's one thing people would be surprised to learn about you?
Are you ready? Because till this day, when I tell people, I love soccer, I get a long and silent stare from that person processing the information! But, I mean it. I love soccer, or football, as the rest of the world calls it. Most of you who watch matches of your favorite teams won't find it difficult to list the top scorers of the last 7 World Cups. Pretty sure I can without even using the almighty Google. However, what makes it such a particular passion is that I remember when I fell in love with football.
It was back in 2002 at the world championships in Japan and South Korea. The opening match featured world champions France and absolute newcomer and underdog Senegal. And oh miracle, Senegal didn't lose and scored a great goal through Papa Bouba Diop. They won the match and even reached the quarter-finals. I remember how my father and I screamed in front of the TV, cheering for each of their games. Well, I hope one day I will be able to see my favorite team winning the World Cup with me cheering them on in the stadium.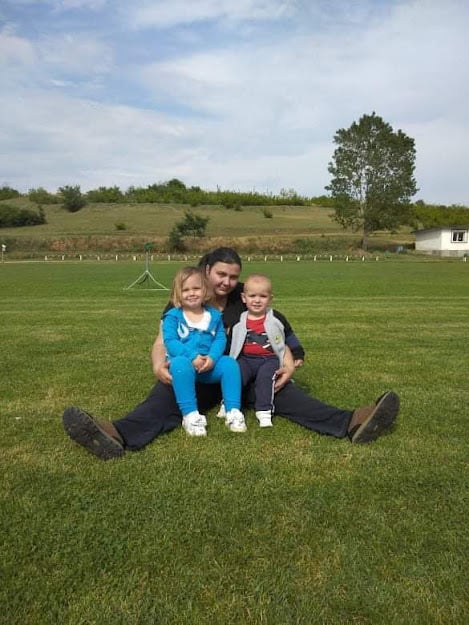 What aspect of your role here at FastComet do you enjoy the most, and what's the one tool that you think is most helpful for clients?
Over time, the management allowed me to help my younger colleagues get used to the delicacy of our work. This will enable me to help and give something of myself to my colleagues. Of course, I would like to say that it pays off quite well because my colleagues awarded me the employee of the year last year.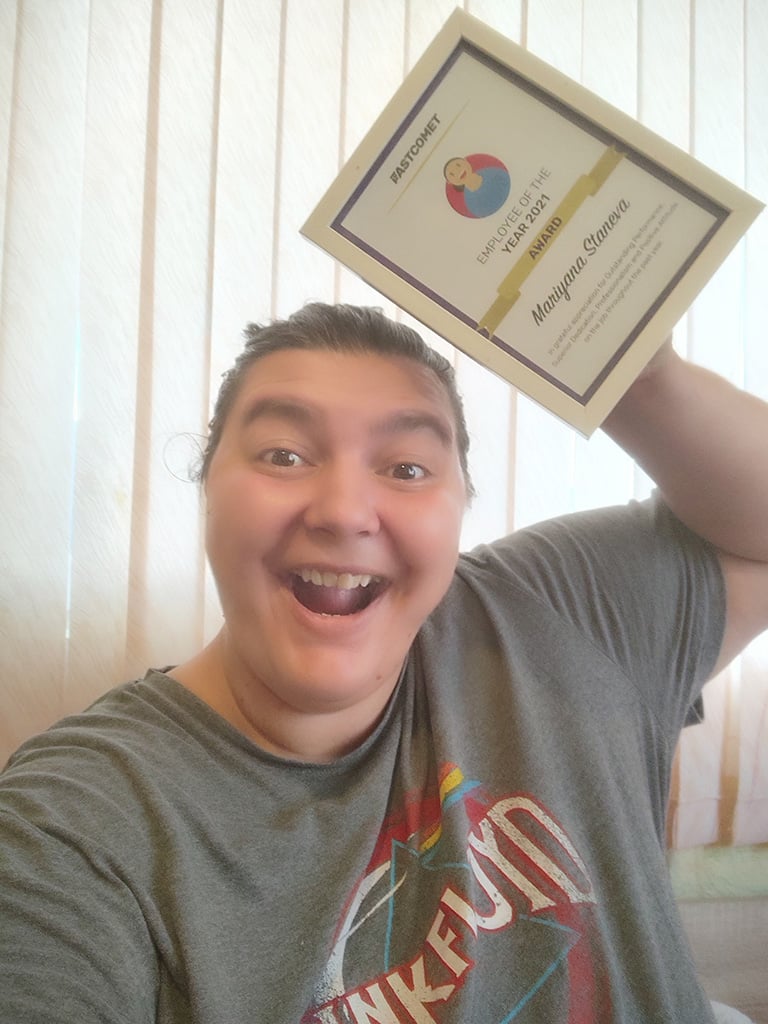 As for the other part of the question, Vlad already stole my AWstats answer. I would say that the following most crucial tool is our backup feature operated by the JetBackup tool in your cPanel. The tool is potent. It provides so many options to our customers, and at the same time, it is incredibly intuitive and easy to use.
Speaking of experimenting, what advice would you give to people starting a website right now? Is there anything you would like to say to our Clients in general and share with them a good lesson you've learned in your career?
Constantly search and read more. In most cases, you know the solution, but you need something to remind you. Doubt your knowledge even. Ask many questions, and if you have any difficulties, please do not hesitate to contact us.
Final Thoughts
We applaud the determination and effort Mariyana demonstrated during these years, and we all look forward to seeing all of the great things we know you will accomplish in the coming years! Our strong belief is that encouraging the thirst for knowledge and growth in every step helps our company and brings success to our Customers and colleagues. 
We hope you had as much fun reading our interview with Mariyana as we had conducting it! And if you're still reading, you can sign up for our newsletter by clicking the button below, and you'll never miss out on the news and special offers that we offer!
The latest tips and news from the industry straight to your inbox!
Join 30,000+ subscribers for exclusive access to our monthly newsletter with insider cloud, hosting and WordPress tips!