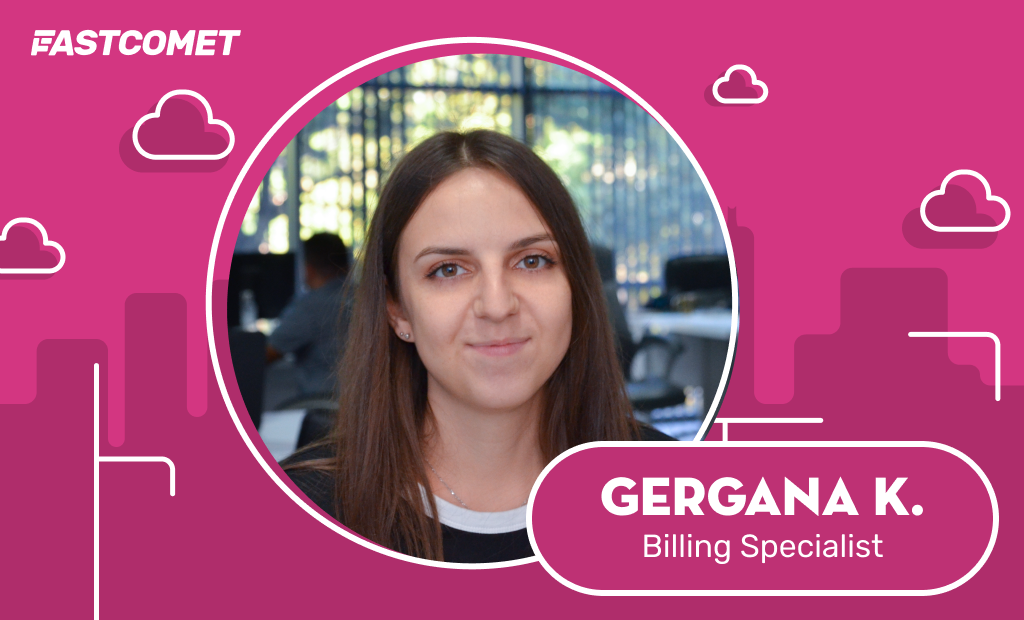 Employee Spotlight: Gergana K. — FastComet's Billing Squad
It's a new year and time to make positive changes and reach our goals! But let's be honest; it can be challenging to stick to our resolutions past January. Did you know that exercise is the most popular New Year's resolution, according to a survey? And who wants to leave their comfortable couch and Netflix shows behind?
Well, that's where Gergana from our Billing team comes in, proving that resolutions can be achieved with the right attitude and creativity. Gergana joined FastComet in 2020 and found her place in the hosting world. With some experience under her belt, she jumped into the billing team, not fully realizing the unique challenges and opportunities it would bring. But with a friendly team and a willingness to help, Gergana quickly found a sense of belonging at FastComet. Get ready to hear how Gergana navigates the role and achieves goals at work and in her personal life in our latest spotlight interview. So sit back, relax, and get inspired!
How and when did you join the team?
I was excited but apprehensive when I first joined the FastComet team. I had some experience in the hosting industry, but I wanted to know if it was the right fit for me in the long term. But as soon as I became part of the Billing Team, I realized this was where I belonged. The team was full of friendly, helpful people who made me feel welcomed and valued from day one. I quickly learned that the billing aspect of hosting differed from what I had previously experienced, and I found it both challenging and fulfilling. And as time went on, I realized that FastComet was becoming more than just a job to me – it was starting to feel like home.
One of the things I appreciate is the supportive and collaborative culture. The team is always lending a helping hand and offering guidance, which makes for a positive and productive work environment. I looked forward to going to work every day.
What is the most challenging part of your job, and what's the favorite part of your workday?
As a member of the Billing Team, my job can have its ups and downs, but that's just part of the journey. The biggest challenge is digging into the accounts to find the root cause of potential issues. It's like a detective trying to piece together clues and come up with solutions. But with a team full of eagle-eyed problem-solvers, it's always a fun challenge.
On the flip side, my favorite part of the workday is when I get to be that "detective" and help resolve customer concerns. It's satisfying to explain the steps we take to resolve the issue and leave them with a smile. All in all, no two days are ever the same, which makes this job so exciting.
What does a typical day look like, and how do you keep yourself productive?
Part of my day is usually spent working, and staying productive is easy as we are always onto something here. That makes time fly until you notice the workday ends. Apart from my job, I could be a more productive person. Yet, somehow, I find myself constantly busy with stuff.
In 2021 we decided we no longer liked how crowded our town was and started dreaming of a more peaceful place. After just a few months, our dream house found us. It was in bad condition, and even a family member said it looked like witches previously owned it 😁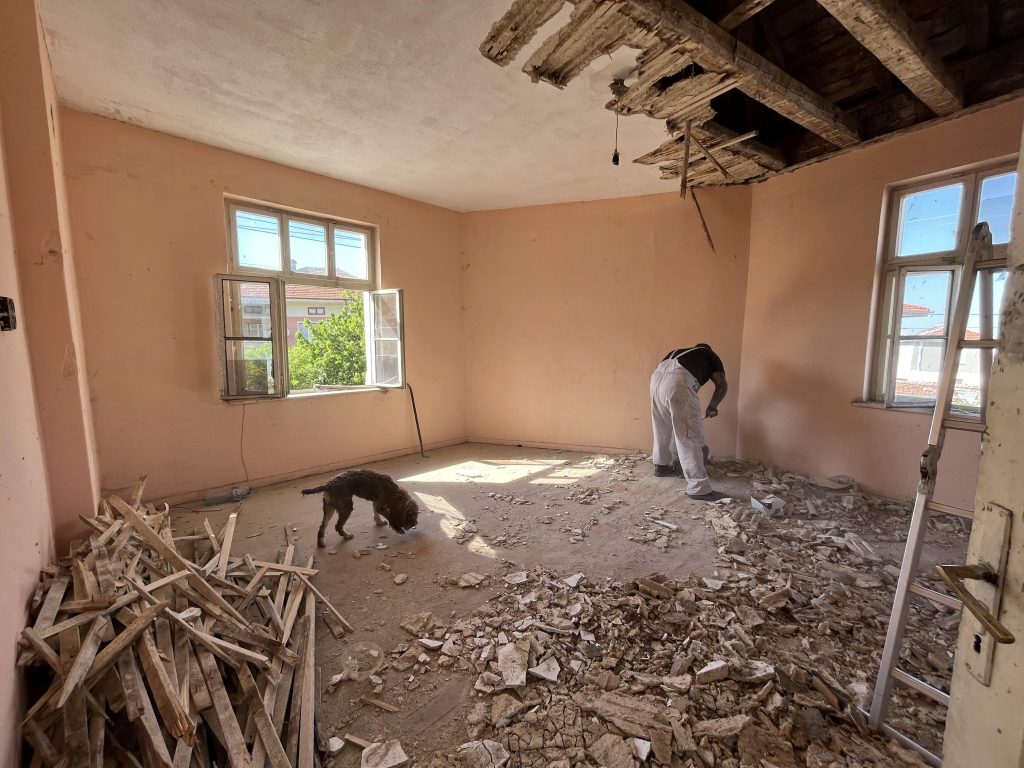 However, we saw its potential – we imagined the green grass and our hammocks placed under the trees. The house isn't huge but has a big yard and a view of the mountains. That is our story on becoming amateur constructors, gardeners, and more. Of course, I also do my best to spend time with family and friends.
That's amazing, but can you share something that will surprise us to learn more about?
Absolutely! I was excited to get involved with this wonderful organization dedicated to preserving local history and tradition. I've always been passionate about giving back to my community, and volunteering at the monastery was the perfect opportunity to do just that. I had the privilege of participating in two of their annual events, and I was blown away by the passion and expertise the preservation team brought to their efforts. It was inspiring to see the hard work that goes into keeping our local heritage alive, and it was a thrill to share it with visitors to the monastery.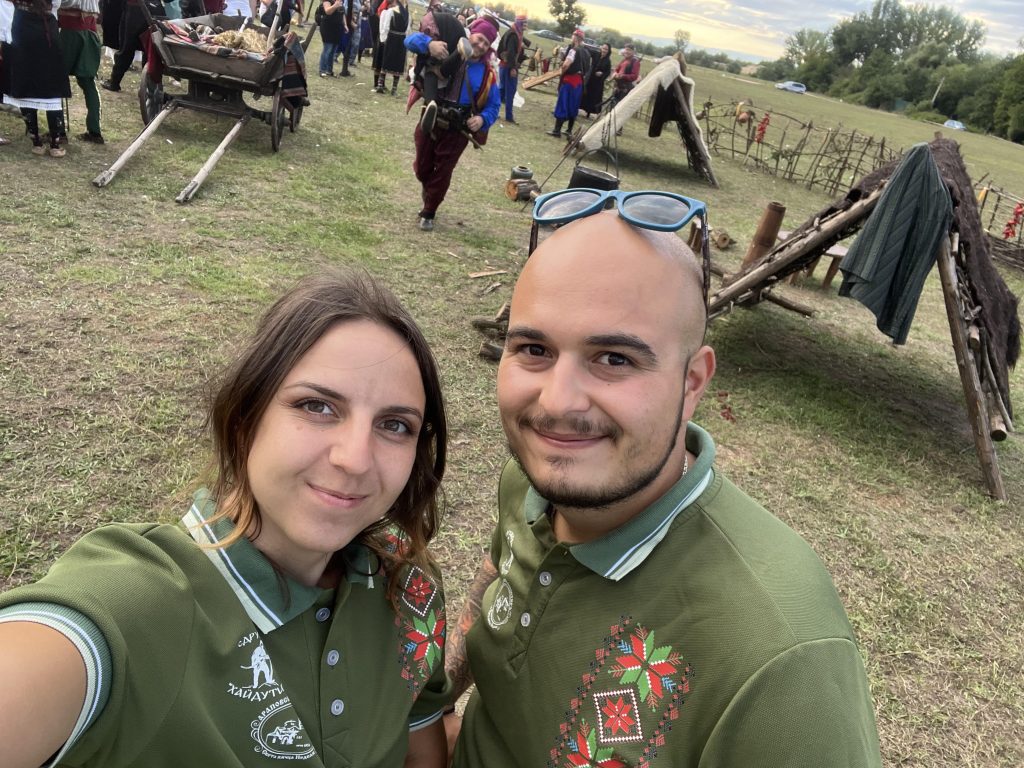 That is very interesting! Can you tell us more about your activity there?
I was overjoyed to help and, at the same time, showcase my artistic abilities. Yes, that's right – I have a passion for painting and although I am not a professional, every moment of the process brings me joy. During the Easter festivities, I had the chance to tap into my creativity and create something beautiful that not only made me proud but also added to the tranquil and spiritual ambiance of the Arapovo Monastery of Saint Nedelya. Painting large Easter eggs was a standout moment in my volunteer experience, and I was thrilled to contribute to the festive spirit.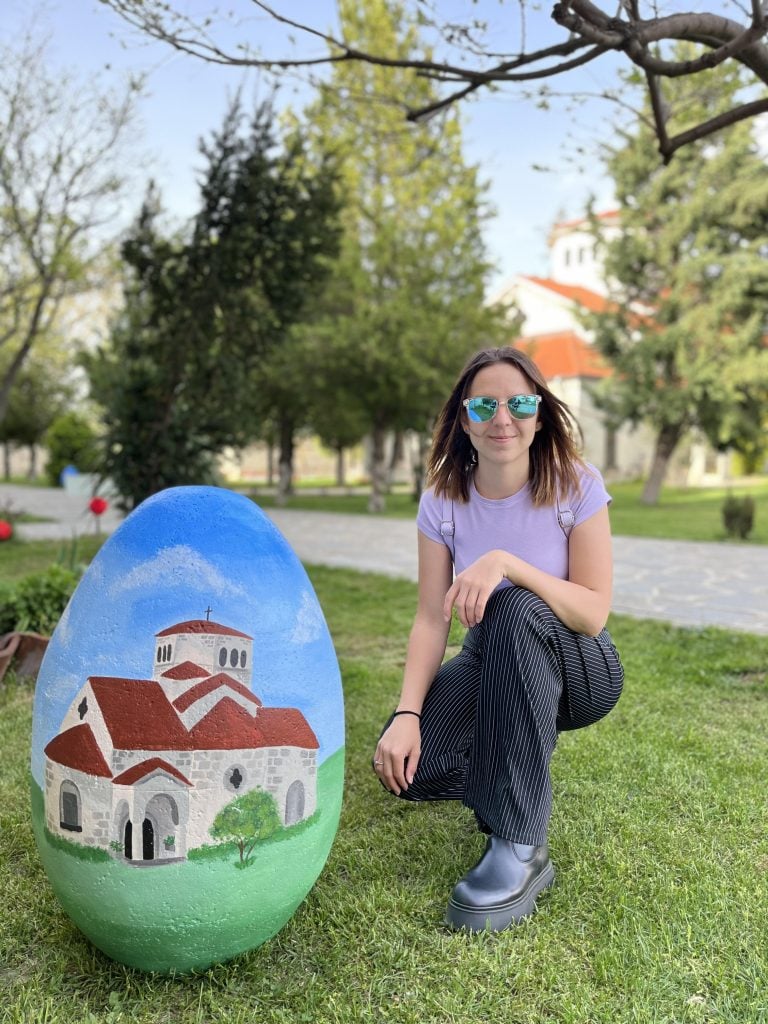 I am grateful for the opportunity to share my skills and contribute to preserving our local heritage. Volunteering at the Arapovo Monastery has been a rewarding experience that has allowed me to give back to my community and grow as a person. I wouldn't have wanted it any other way.
You said earlier that you like peace, but can you still share with us your favorite activity?
Oh, I am a big fan of spending quality time with my loved ones, whether it's my family, friends, or my furry best friend, my dog Nala.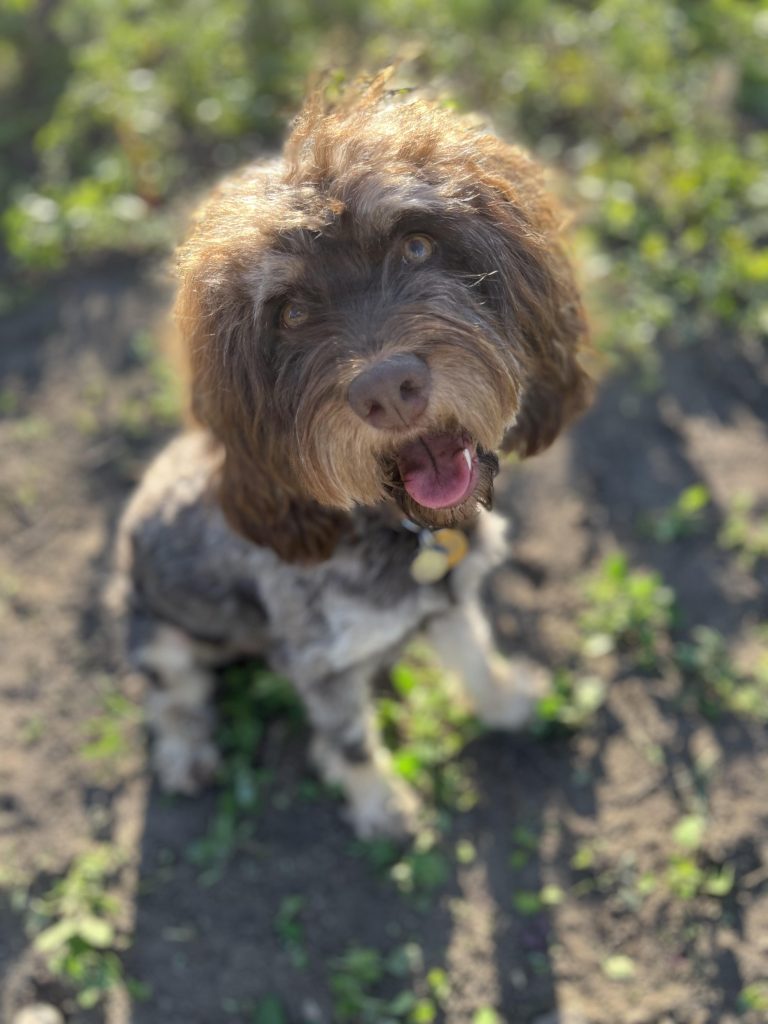 Of course, they all hold a special place in my heart and bring me so much joy. But, if I had to choose a favorite activity, it would be going on adventures with my husband.
There's nothing quite like exploring new destinations and revisiting our favorite places. Even when life gets busy, we make sure to carve out some time for each other, whether going on a date or doing something simple together. I am always up for trying new things, and one of the most exciting experiences I've had recently was snowboarding.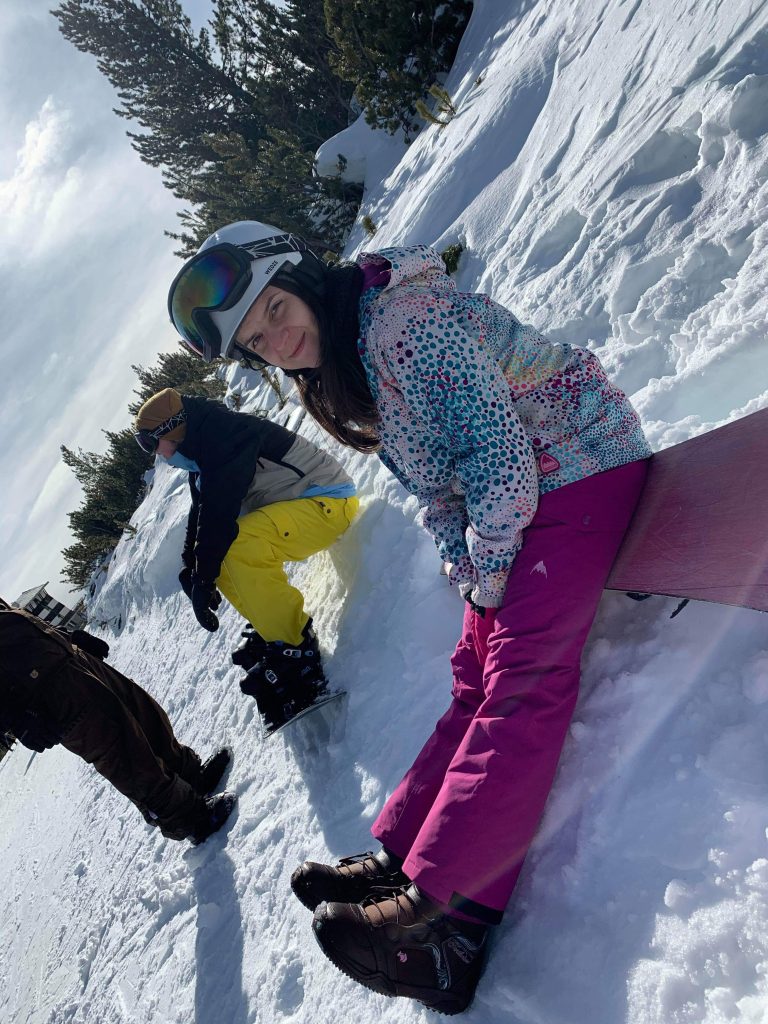 My first time on the slopes was a bit intimidating, but I quickly fell in love with the rush of adrenaline and the feeling of freedom. And, speaking of trying new things, I recently took the plunge and tried snorkeling for the first time. It was a unique and thrilling experience, and I can't wait to explore more of the underwater world.
Speaking of new – what is your New Year's Resolution?
Ah, the age-old question – what is your New Year's Resolution? Well, for me, last year was an absolute whirlwind, packed with unforgettable memories that I'll treasure forever. With so much going on, I barely had a chance to think about big goals for the new year. But you know what they say, life has a funny way of giving you exactly what you need. Life shows you what you need; everything good happens when you let it.
So, if I had to pick one resolution, it would be to build the home of my dreams finally. I've always wanted a space that feels like mine, and I'm excited to make it a reality eventually. Whether snuggled up on the couch with my furry best friend or entertaining friends and family, I can't wait to create memories in my own home.
If you could give only one piece of advice to our users, what would it be?
Don't stress over little things. Everything goes to place if you let it; all you need is to be calm and enjoy life.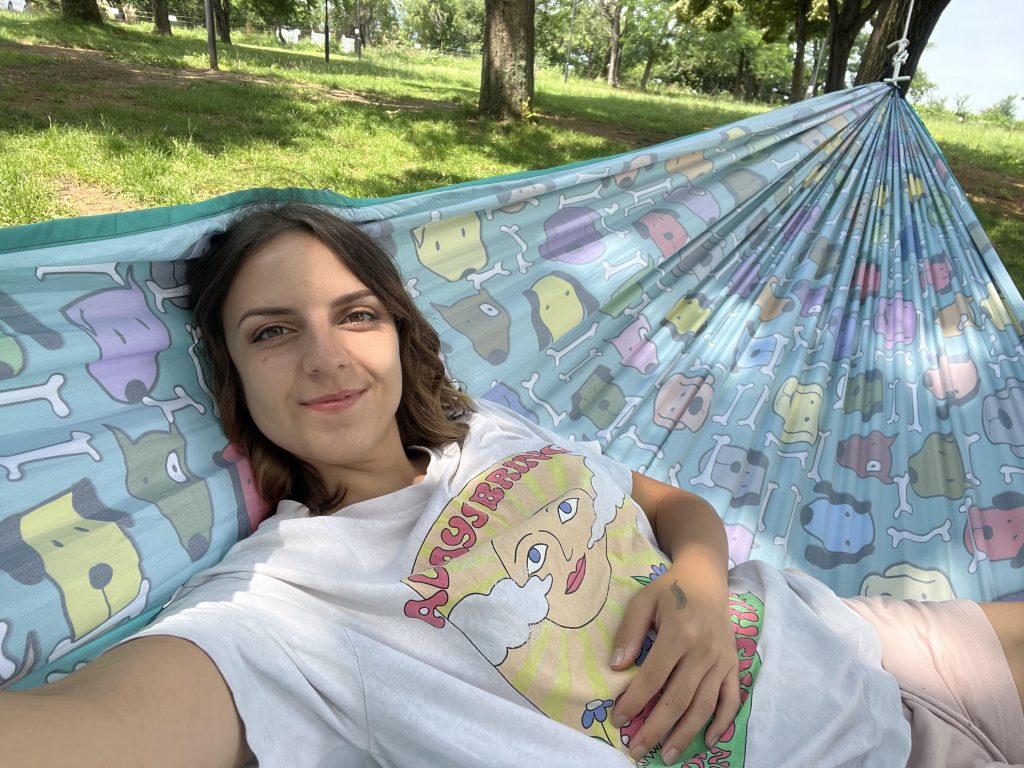 OUTRO
Sitting with Gergana was an absolute delight! You can want to learn more about what it's like to be part of our team – visit our blog for more information about all the great people who work here! Their passion for work and appreciation for the supportive and lighthearted colleagues are genuinely contagious. Here's to a long, fulfilling, and joyous journey at FastComet for our superstar team member, Gergana!
We hope you enjoyed reading our interview with Gergana as much as we did while doing it! If you are still reading this, you can also subscribe to our newsletter by clicking the button below. That way you will never miss out on the latest updates and great deals, which we have plenty to share!
The latest tips and news from the industry straight to your inbox!
Join 30,000+ subscribers for exclusive access to our monthly newsletter with insider cloud, hosting and WordPress tips!