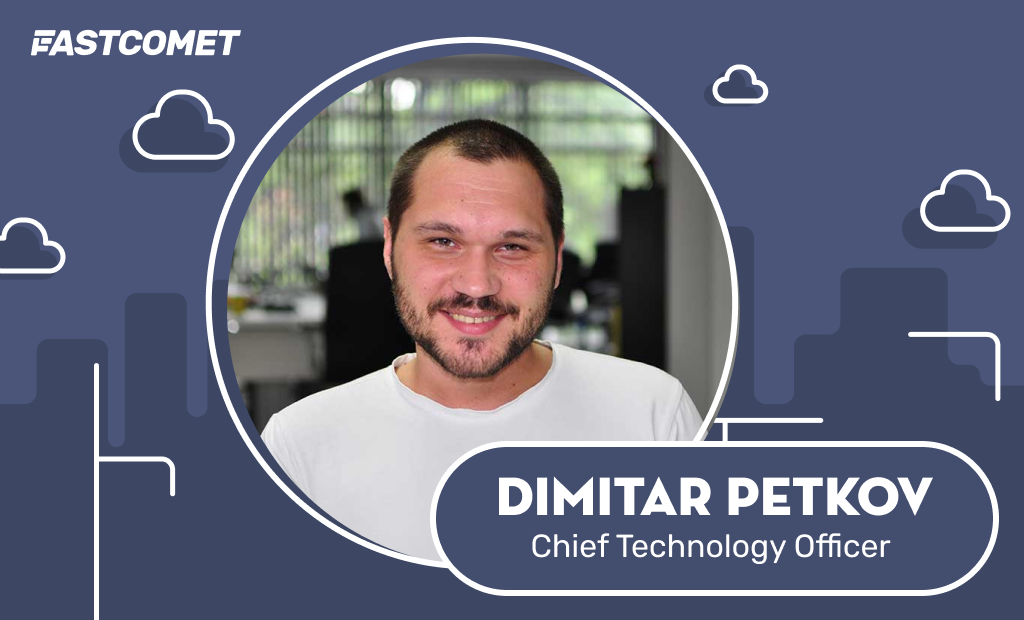 Employee Spotlight: Dimitar P. — The Geek Chef
With the holiday season swiftly approaching, it's one month closer to the end of the year, and it's a busy month full of activities leading ever closer to the Holiday season. From preparing for the Holiday season, US Thanksgiving, and Black Friday, and setting goals for the New Year, there are many things to focus on.
However, have you tried focusing on overseeing the entire information technology department and being responsible for integrating business needs and requirements into IT planning and company operations daily?
It might sound easy, or is it? Well, we know a guy who can answer that question for us. That person is none other than our CTO – Dimitar Petkov. Such questions led him to become one of the "founding fathers" of FastComet, to embrace the challenges and changes that come with the title. To be willing to put in the work and have the will and stamina to climb the IT leadership ladder.
Since our establishment in 2013, and from that humble beginning, He ensured all of our day-to-day activities were flawlessly executed. Today, Dimitar steps into the limelight to share more about himself. Without further ado – let us begin by asking:
Can you introduce yourself and tell us about your life before leadership – what kind of roles and projects did you work on?
My name is Dimitar Petkov, and I am the Chief Technology Officer at FastComet. Since my early days, I have been fascinated by technology and how it is used to bring people together. Most people I know use technology for an end goal – entertainment, sharing information, or socializing. I like understanding how things work, why they were designed to work this way, and what happens if you change anything.
I had the opportunity to graduate from the University of London with a strong focus on IT. Even though my major was in Object Oriented Programming, the hosting industry has been what I have grown to love since I completed my education. It was not something I was looking for as a Java Development graduate, and it found me instead.
I started working as a Junior Technical Support member in a small hosting company. It did not take long before I became a Senior Support, System Administrator, Trainer, and anything else that the company needed at the time. I instantly fell in love with the industry's fast pace; at some point, hosting was the only thing on my mind. Those were exciting years of learning and experimenting with technology, a strong foundation for what I would achieve in the future.
How did your first leadership position come about, and was it intentional on your part?
Yes, it was intentional. I have worked in the web hosting industry for several years and outgrew my current work environment. My mentor approached me and instantly knew I wanted to be part of FastComet. It was an idea of four people at the beginning, and it grew into a company with a strong foundation and focus on innovation.
It took a lot of work at the beginning, as there were many different areas to cover. I was in charge of growing and monitoring our Technical Support team and partnership efforts. At the same time, I also took part in our product development, marketing, content creation, and more. It was exhausting and exciting at the same time. I could see our customer base grow and their gratitude for helping them achieve their goals. I could also see our company grow, and through work, I found some of the most amazing people in my life and built strong friendships.
What is the most challenging part of your job?
Dealing with challenges is my daily routine, haha. Everyone in the IT industry will tell you that things break, and you can never know what will happen the next moment. You all know the famous Zuckerberg's saying about moving fast and breaking things, so challenges in work are something I expect, and I am ready to overcome them.
However, separating working hours from my free time is the most challenging thing for me. I do my best to be available 24/7 to all team members, and I take great pride in that. I am, however, a father of two beautiful children, and I try to spend as much time as possible with my family. This can be a difficult task, and I can honestly say that my wife has always been my hero for supporting me throughout this entire journey.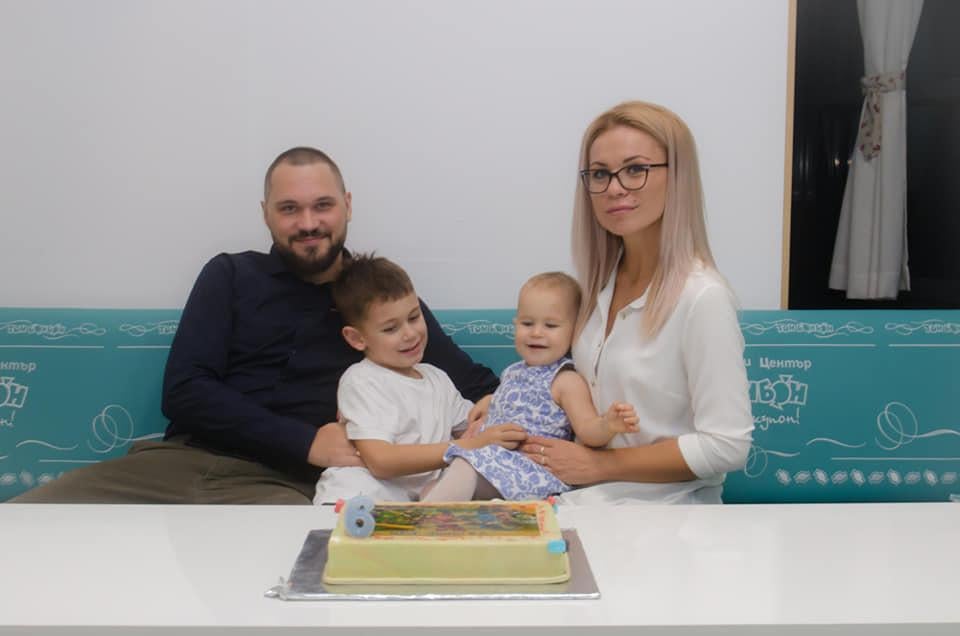 What do you like to do when you aren't working?
I do not have much leisure time as I have two kids, one just four years old and the other in school. But given a chance, I watch football or soccer, as some of you might know – looking at you, Mike. I have been a big fan of the game my entire life. My son, however, is an even bigger fan than I am, and football is almost everything he thinks about right now. He wants to become a professional football player, and I use much of my free time to support his dream.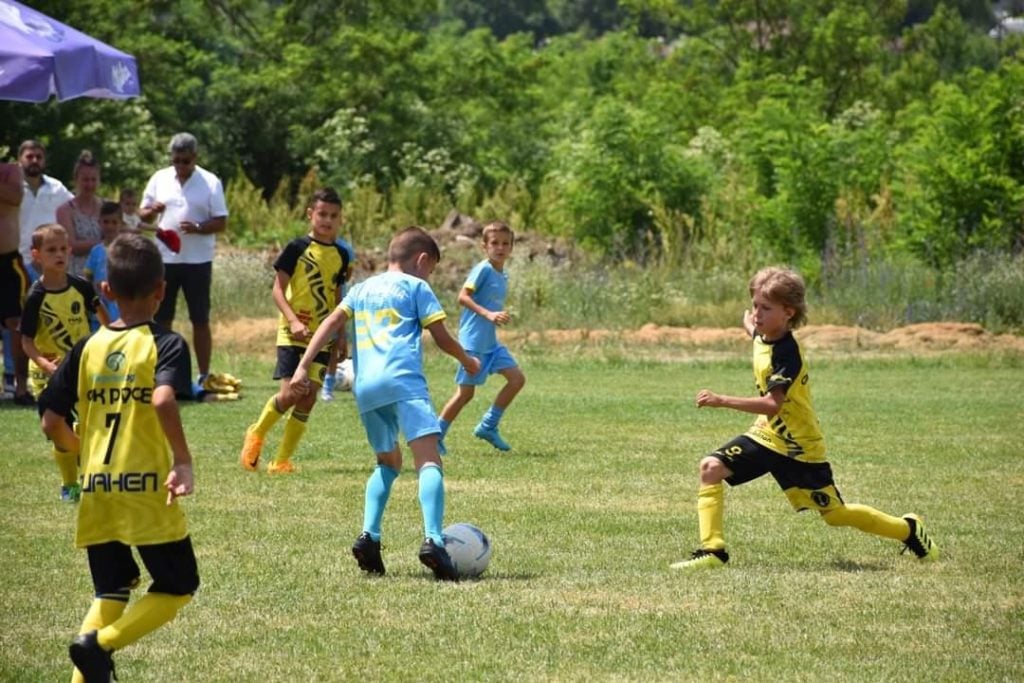 Most people do not know how much time this takes, though. There are training sessions every weekday, and they take a couple of hours. There are also the actual competitive games with other teams on weekends. I use this time to take a break from everything else. It is a fantastic experience when you watch those little children compete and do everything they can to become better day by day. They do not realize it at the moment, but they build the foundation for playing football and becoming men who can achieve great things.
What's one thing people would be surprised to learn about you?
The FastComet team started working from home almost entirely during the Covid-19 lockdown. This was a challenging time, as the place where you work becomes the same one you use to take a break from it. I had to find a way of clearing my mind when I was not working, and the easiest thing for me was – cooking!
Cooking was never of any interest to me. Of course, I made sandwiches now and then, and I used to help my wife prepare dinner. However, it became an actual hobby of mine during the lockdown. It allowed me to experiment using different ingredients, to focus on something other than hosting, and it was also a good way of spending quality time with my wife and children.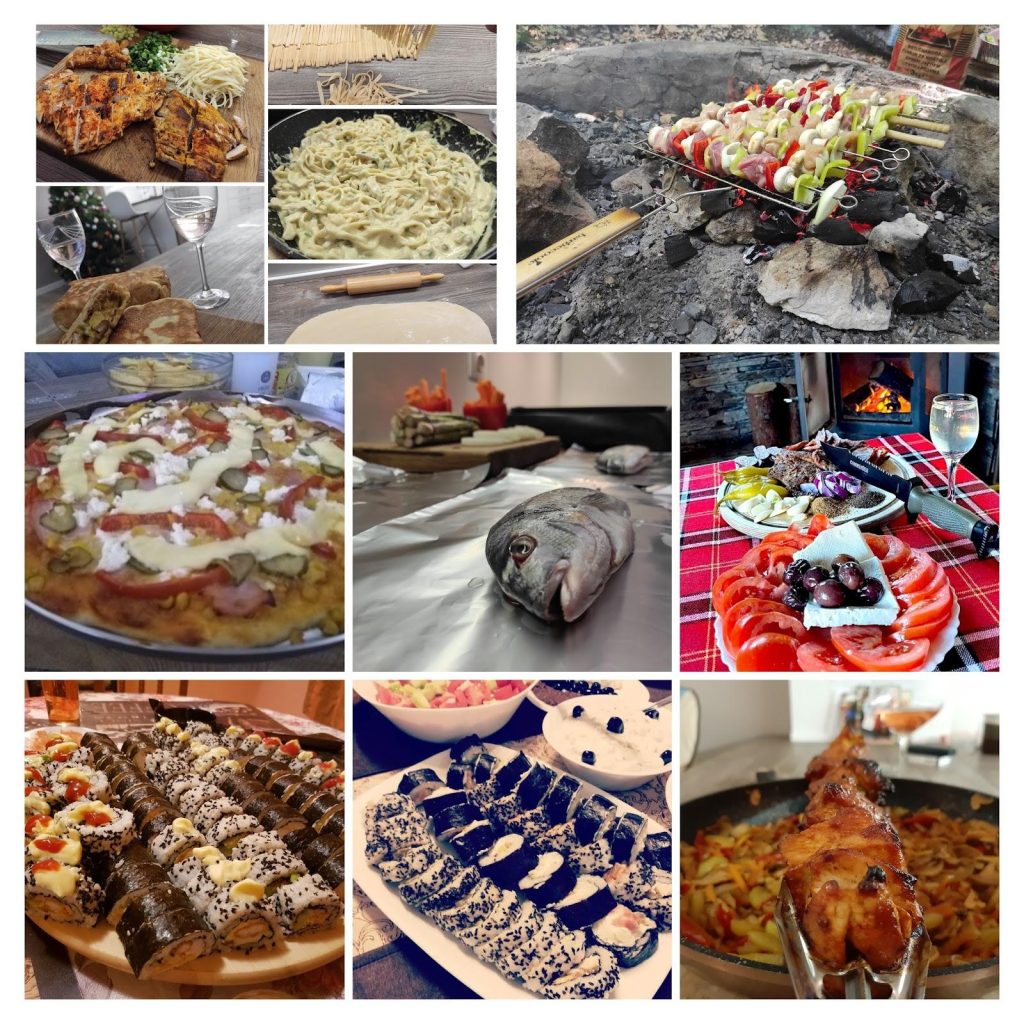 The most exciting thing for me is trying to do everything from scratch. There are easier ways to cook, and a lot of technology helps people make meals quicker. However, this is my time to avoid technology as much as possible. I do my dough, grow my spices and enjoy preparing everything slowly and carefully with love. Of course, I am a complete amateur and have much to learn, but I enjoy doing this whenever I have the time.
What product do you wish you'd invented?
This is an easy question to answer for me. I have always been an admirer of CloudLinux OS. This is an incredible product that we use and encourage people to use. CloudLinux OS started as a much more straightforward product than what it has grown to be now. It was a way of limiting the number of resources allocated per account on a shared hosting server. However, they expanded with many additional features to follow, such as CageFS encapsulation, PHP Selector and hardening, and many more.
Throughout the years, I had the great pleasure of working closely with the CloudLinux team, reporting many things that require attention and giving valuable insight into what hosting providers need. Their team is impressive, as they always take such feedback seriously and use it to improve their product. As a company dedicated to providing high-quality website hosting services, we like to partner with like-minded companies that understand how important this is. In the face of this, CloudLinux has been one of the most vital FastComet partners.
Can you share a good lesson you've learned in your career?
It is all about the people! As a person involved in FastComet since its blueprint, our company's moving force has always been our people. Smart, hard-working, open-minded, friendly people eager to overcome challenges – such individuals work at FastComet and service your websites daily. We pick our team members carefully because being able to count on and learn from each other is essential. Many of us found great friends throughout the years. We have spent countless hours fighting for what we stand for and have achieved great things. We laughed together, fought the challenges of the industry together, and learned how to be better together.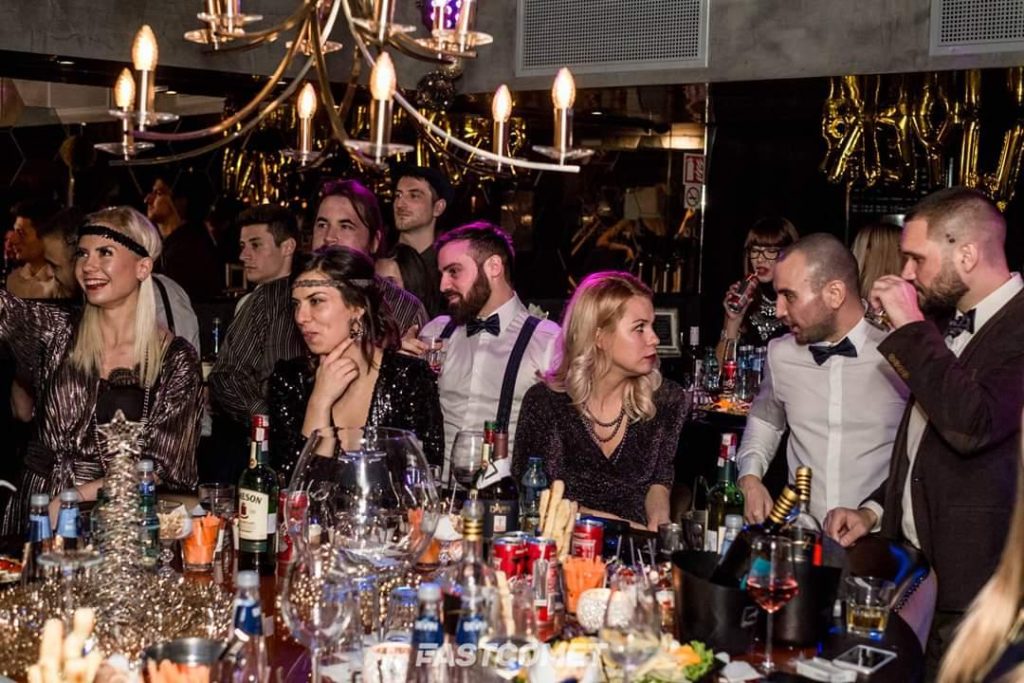 It might sound cheezy, but we did that as a family. Of course, as all families, we have our ups and downs. Still, we have learned to continuously improve and find solutions that are discussed openly with the rest of the team, as any good family would do. This warm cozy feeling of safety at your workplace is necessary to achieve something worth writing about. That's my PRO TIP.
Final Thoughts
As with any other role, CTOs had to learn a lot: setting realistic goals, facing daily challenges and business processes, and learning everyday hacks are a must. We hope you enjoyed reading our chat with Dimitar. If you're still reading, check out our latest promotions, or use the button below to subscribe to our newsletter so you don't miss out on any of the latest news and upcoming specials.
The latest tips and news from the industry straight to your inbox!
Join 30,000+ subscribers for exclusive access to our monthly newsletter with insider cloud, hosting and WordPress tips!