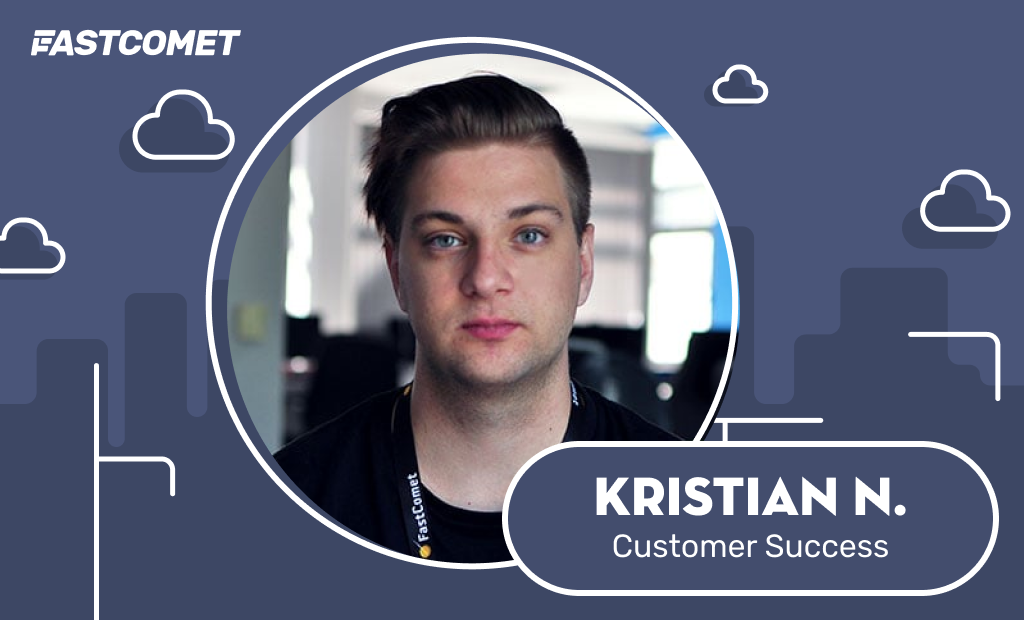 Employee Spotlight: Kristian—One True Hosting Rockstar
It's that time of year when we all want hot chocolate, cocktails, and some stronger beverages. And I'm sitting here in my living room, on my couch with my dog on my lap, writing this article. There are days like the one today when it's a tad bit above freezing and rainy outside but so cozy inside that I'm grateful that I get to work the way I do.
And, even if the temperatures are dipping – the days of pandemic-friendly park hangouts are getting closer and closer ?. Of course, we would have loved to have our regular hangouts in our favorite spots. Yet, let us not get too bummed out about missing it, and let us remind ourselves that we are just at the beginning of the year. There is certainly plenty of time to fail our New Year's resolutions or maybe successfully finally complete them all?
But enough with that. So … what do we do instead of thinking about what we could've done? In these difficult months, we wanna keep our motivation high, and we want to share the same positive vibes with you while doing so. We were wondering how to continue to do so throughout the whole month of February. We first decided and planned to surprise everyone by having some special deals running. But that's not enough, so what else might we do? And then it hit us – what a better way of doing that other than sharing with you more about ourselves??
Drum rolls and then narrators voice:
There are many that claim that their teams are full of superstars, gurus, and others alike. But not that many can say that they have a true Rockstar amid their ranks. And today, we are going to introduce you to one such star in our team. Say hello to Kris:
– Hello everybody, as you are already aware, my name is Kristian, and I'm 24 years old. I joined FastComet's team over a year ago, and everything so far has been nothing but thrilling and exciting. We underwent a pleasant recruitment process and training to develop our skills, and were friendships were created. Diving into the hosting world was definitely an intense chapter in my life as it helped me expand my knowledge and opened me up to a new field of exciting things. All of which was accomplished thanks to my respective colleagues and superiors. I've always been selective in the work environment that companies offer employees, and as a person who strongly appreciates room for personal growth and motivation – I can openly say that I'm happy and satisfied with my position.
What does a typical day in your life look like? How do you keep yourself productive?
My morning routine consists of an iced coffee, checking my social media, and heading to the gym to kick start my day. After I get my workout done, I get down to doing my chores and preparing my meals. I start my shift and focus my attention on working and ensuring that all of my daily tasks are complete.
After my shift ends, I usually get some rest by watching a movie, playing video games, or catching up with friends. Regarding what keeps me productive – I would say keeping my body in shape and saving my energy, so it is well spent. I would definitely consider organizing your day as a virtue. It's effortless to lose track of things in all the busy lives we all live. Ever since I was a kid, I have always enjoyed the feeling you get when you complete a particular goal you have set for yourself. Therefore I consider staying productive as something that should be universal for everyone. It contributes to one's well being.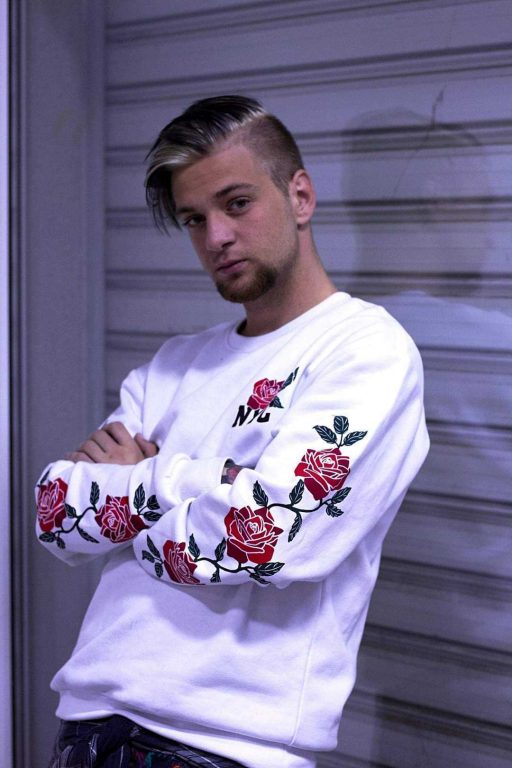 Do you consider yourself a morning person or a night owl?
– I'm definitely a night owl, and I've always been one since I was little; however, I like to get up early as well as I strongly like taking walks in the sunlight and enjoying good weather in the first hours of the day. – It makes me feel very rejuvenated. What I would use as an excuse to justify my tendency to stay up during the night are the countless scientific studies that link people who are night owls to increased levels of creativity. As an artist myself, I can confirm that there are sides to that statement that are true.
What's your favorite indoor activity?
– Favorite indoor activities will include watching movies. I'm a movie geek, so any interesting and bizarre film I can get my hands on gets instantly watched. I found the world of movies to be one of the most amazing places you can visit as a good film can leave you speechless or even in a life-changing moment of inspiration. I also find it flattering when my friends use me as the movie-recommendation guy. Favorite outdoor activity will be visiting a new city, place, and overall traveling. I've had the opportunity to visit different places and meet new people. It's always refreshing to explore the unknown and increase your perception of the world.
Choose a movie title for the story of your life?
– I would choose "The Pursuit of Happiness" starring Will Smith. It's a very heartwarming story of a man chasing his dreams while trying to deal with a lot of problems. It shows how far human willpower can go, so that's why I choose it.
What would be your next adventure, and where?
– My next adventure will be bungee jumping from a balloon. I haven't had a scary experience lately, and I'm looking forward to changing that. The reason why I have chosen it is that I'm sure it will be an adrenaline rush as well as help me overcome my fear of heights. I'm always open to new experiences outside my comfort zone, and I'm sure this one I will remember. The location will probably be somewhere in the mountains as it will be performed by a well-trained team.
People would be surprised if they knew …
– That I formed a rock band almost ten years ago. Music has always been a huge part of my life, and the decision to start a music group has had a massive impact on me as an individual. It added extra colors to my life. Not only did I get the chance to write music and have people listen to it and enjoy it but the opportunity to perform in various venues and festivals as well. Music is the universal language of our planet, and it has the power to bring everyone together. Rock music is very expressive and intense at times, and I find it very close to my character. It's a journey that continues to this day.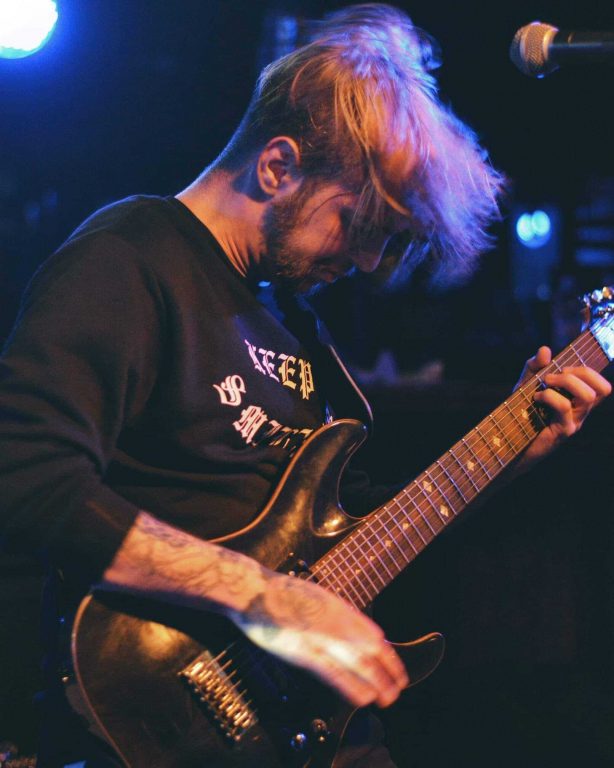 If you could choose anyone, who would you pick as your mentor?
– This might be a weird one, but if I could choose anyone as my mentor, I would choose Tyson Fury. I recently got a little into boxing and professional fighters, and I find his personal life story genuinely inspiring. He is not just someone who can deliver extreme physical performance and stamina but someone who has the inner strength to thrive in dire circumstances and adversity.
Everyone has different opinions on what exactly the word "success" means to them. For some, it might be more materialistic oriented or on the other spectrum calculated by how many friendships and close people they have in their life. For me, it will be the ability to rise above a loss and keep your spirits up during all difficult times. Hypothetically, if Tyson Fury mentored me, I think he will be a great teacher for building and sustaining a healthy body and mind altogether.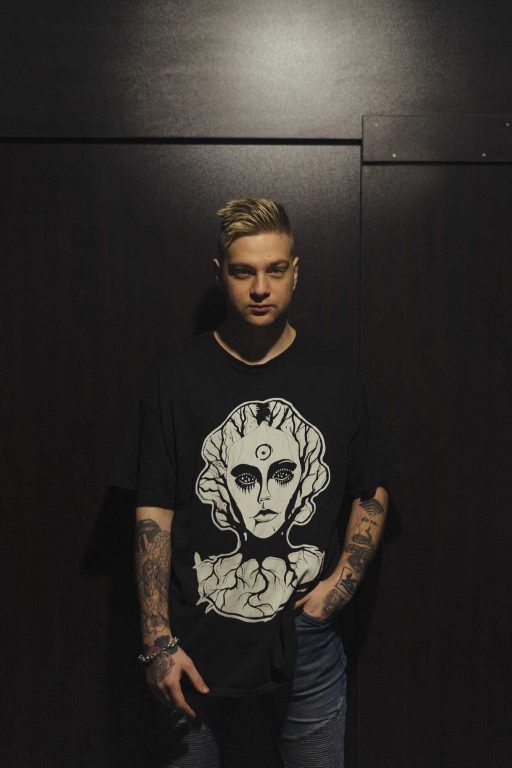 Needless to say, but still, what music is on your phone?
Most people are quite surprised to know that I prefer to have diversity in everything – including the music I listen to. I enjoy an electronic group from Australia called Pendulum. They make me feel very energetic. When I want to focus on work and have more mental clarity, especially now when working remotely, I like to listen to another band called "Kryptic Minds". They have a very ambient and eerie sound. Thinking about it now, this can be considered a PRO tip for good music to listen to while working from home.
What's the one tool or feature that you think is most helpful for our users, and why?
Without a doubt, I would pick our 24/7 support team availability. The most common and popular praise I witness from our clients is their great appreciation for the fast and convenient response they get when they contact us. From the numerous conversations I've had with our customers, they have always expressed great gratitude to our team for providing solutions in a very short and responsive time frame. I think it is something that our clients are very aware of in their decision to choose us as their hosting company. The world of hosting is complex and can leave you with many questions, so what better than having someone that can help you during any time of the day.
Final Thoughts
We hope you enjoyed getting to know Kris a bit more. And, although all major Holidays have passed – we at FastComet want the festive mood to continue through the New Year. Don't forget to keep an eye on our site for even more surprises!
Stay Safe and stay home!
The latest tips and news from the industry straight to your inbox!
Join 30,000+ subscribers for exclusive access to our monthly newsletter with insider cloud, hosting and WordPress tips!