Kunena (meaning "to speak") is a free native Joomla forum and communications extension written in PHP. It enables forums, bulletin boards, support forums, discussions, and comments for a Joomla-based website. The actual process of installing Kunena takes up to two minutes in most cases. Kunena has a standard install method like other extensions that use the Joomla! Installer.
This guide is for those who have not installed Kunena before. If you need to upgrade Kunena to a newer version, you don't need to uninstall and reinstall it.
Table of Contents:
Kunena Requirements
Kunena has intentionally been designed with few requirements. To install Kunena v.6, you need to cover the following requirements:
Webserver (Apache, Nginx, etc.);
PHP 7.4.1 or higher (current version always recommended);
MySQL 5.7.8;
Joomla! 4.0.5.
Kunena requires the following Joomla settings:
Bootstrap 5 compatible template (Aurelia Template);
Upgraded to latest versions all extensions that claim to integrate with Kunena 6.0;
No plugins or modules that were developed for previous versions of Kunena or Fireboard.
Don't Forget to Back Up
Software installation should not be done impulsively. Before you start, always double-check if you did everything that had to be done, and that includes manually backing all your website files. No matter if you are upgrading or installing something new, with software, something could always go wrong. So, it's best just to use an FTP client or cPanel File Manager and download all your files on your local machine.
How to Install Kunena
Installing Kunena is actually a trivial process. You have two ways to "install" Kunena. The first one is not an actual installation, rather than download → upload type of task. The other way is to use Joomla! web installer.
If you want to install additional languages in Joomla!, go to your Administrator Panel → System Install → Languages: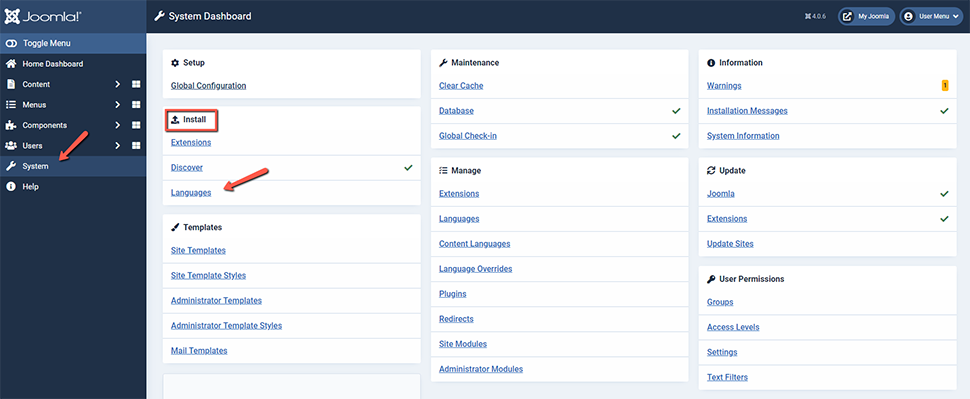 How to Install Kunena via Zip Package
The easiest way to install Kunena is to use the ZIP package and install it:
Download the latest Kunena package from the download page:

Go to System → Install → Extensions: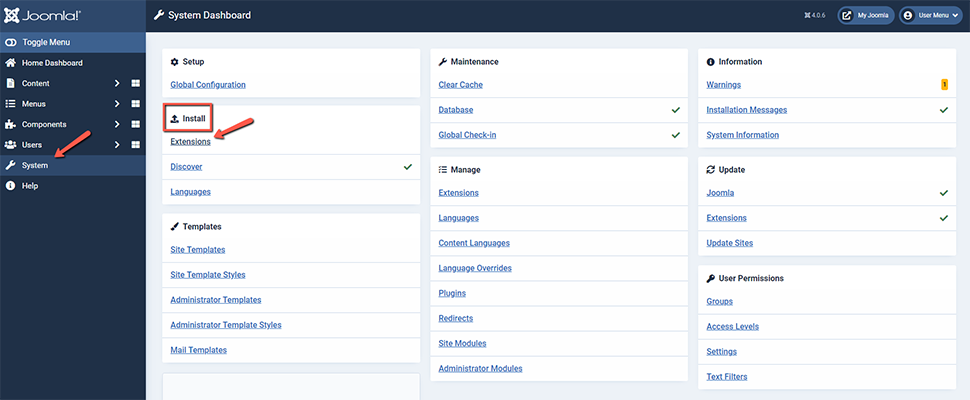 Upload the package via drag and drop or by browsing from your local machine: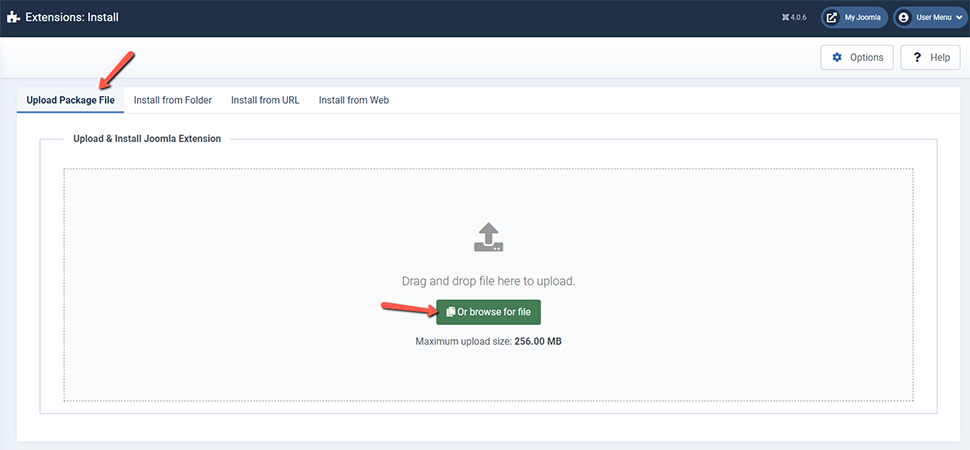 That's all there is to it.
How to Install Kunena via Web Installer
To install Kunena from Joomla! Web Installer, you need to:
Go to System → Install → Extensions;
Choose the Install from Web tab;
Search for Kunena. Make sure that you have enabled searching for All Joomla! Versions:

Click on Kunena, then click on Install:

Successful Installation
After you have installed Kunena, keep in mind that the first time there will be some compilation. To get a faster, cached version, you should refresh your browser.
Because of its nature, Kunena comes with some sample forum topics to give you some ideas when getting started. However, the forum is not yet functional. You have to configure it, add content, extend it, and customize it as you wish. By default, Kunena comes with some sample topics to help you get started. After the configuration, you have to enable the forum item (menu).
Kunena Updates
The best method to update Kunena when you need to do that is by using the Joomla! extension updater. What you need to do here is:
Navigate to the System → Update → Extensions: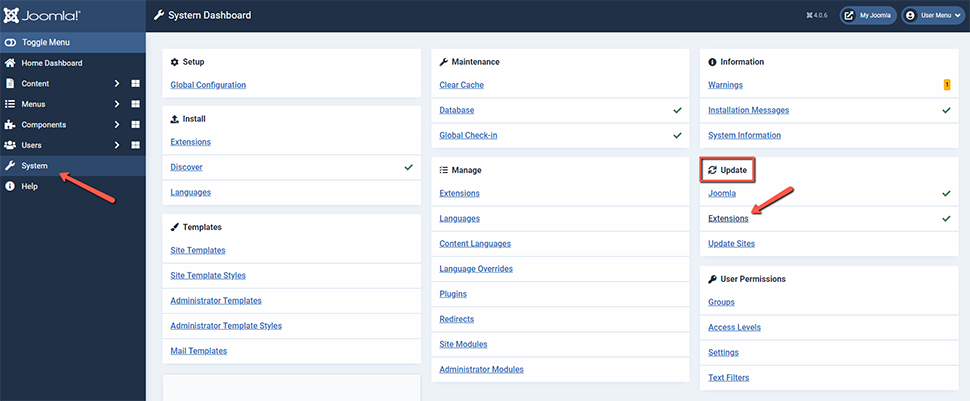 Select Kunena, and then click on Update.
You can check the official source for more Kunena Updates information.