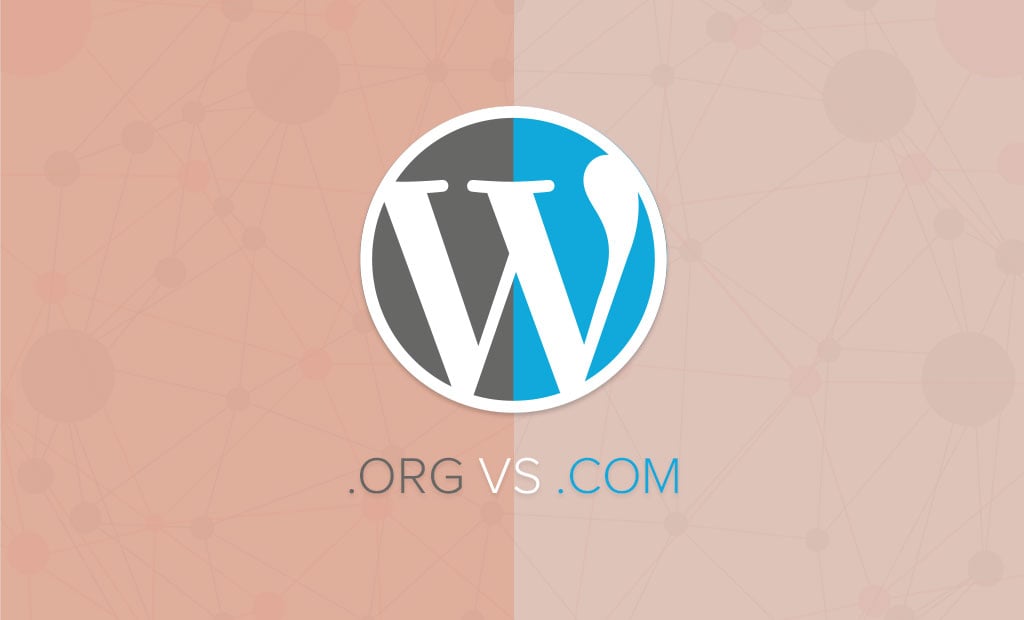 WordPress.org vs. WordPress.com – What's the Difference?
That dilemma has been out there, present in the beginning of each WordPress based website and a lot of us have been through it at some point. It is not surprising at all actually, given that more than 25% of the websites worldwide are based on WordPress. For that reason, we will try to explain it to its very basics here, so you don't have to go through the hard times and learn from our experience!
We understand that if you are reading this, you are probably just starting to wander off into the hosting world, so we shall start with a short preview or explanation.
The difference in a sentence
WordPress​.​com – It is a browser-based — meaning, no downloads involved, (Software As A Service) which offers you after creating an account, to build and host their own blog on the WordPress site at no cost, but it comes with many drawbacks and lack of flexibility, which we will explain below.
WordPress.org (OR self-hosted WordPress) – It is a piece of (and the most commonly used) open source Software, which can be downloaded and used as a frame to your website. It is free to use and gives you the freedom make it your kind of special. However, a price is involved, since you will be needing a Domain and a Hosting provider, a company that provides space on its servers to house your website.
WordPress.org vs. WordPress.com – a more in-depth take
Here is a more detailed argumentation for both, which will, of course, include their drawbacks. We will break them into important categories and feature lists for each, so we can outline the pros and cons with better contrasts.
The creator
WordPress.com is a for-profit business owned by Automattic that uses the WordPress.org open source software.
WordPress.org is open source software managed by the non-profit WordPress Foundation.
Interestingly enough, Matt Mullenweg is both the founder of the WordPress Foundation and the founder of Automattic.
Web Hosting
The key difference between WordPress.org and WordPress.com is who's hosting your site. A web host is a third-party vendor that provides space on a server where your website is stored and provides the means for it to be accessed on the internet. With WordPress.com, hosting is done by WordPress itself. From security updates to site backups, site maintenance is conducted in-house for you.
On the other hand, the WordPress.org software is downloaded and then must be self-hosted on a server. Nowadays, most hosts make this process as simple as clicking a few buttons – no code required. Setup is in your hands, however, most hosting companies offer 1-click installation (such as FastComet) so this really isn't a big deal unless you're using a custom cloud or dedicated server that you have to manage on your own.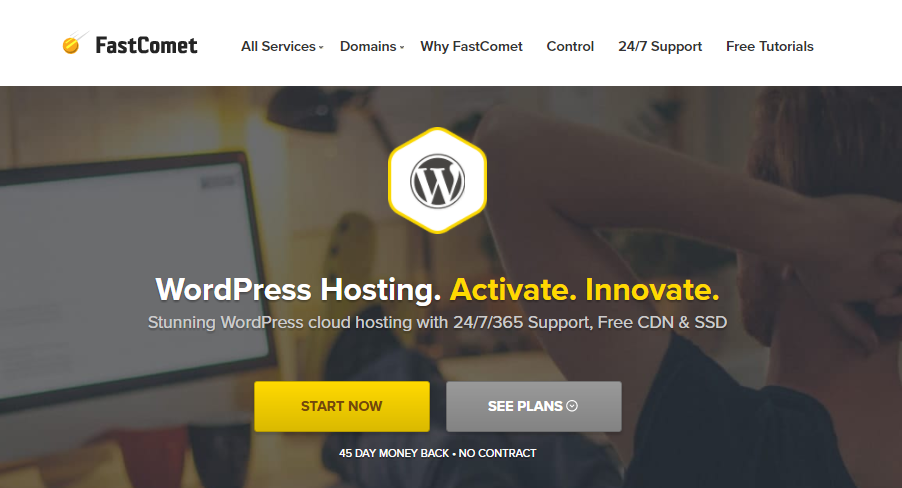 Web Space
WordPress.com – The guys from WordPress.com do provide you with free storage here, but it is only 3GB for the free plan. That does not mean you will run out of it immediately, but eventually, that day will come and you will be needing more. Especially if your plan is to have high-quality photos/videos and such.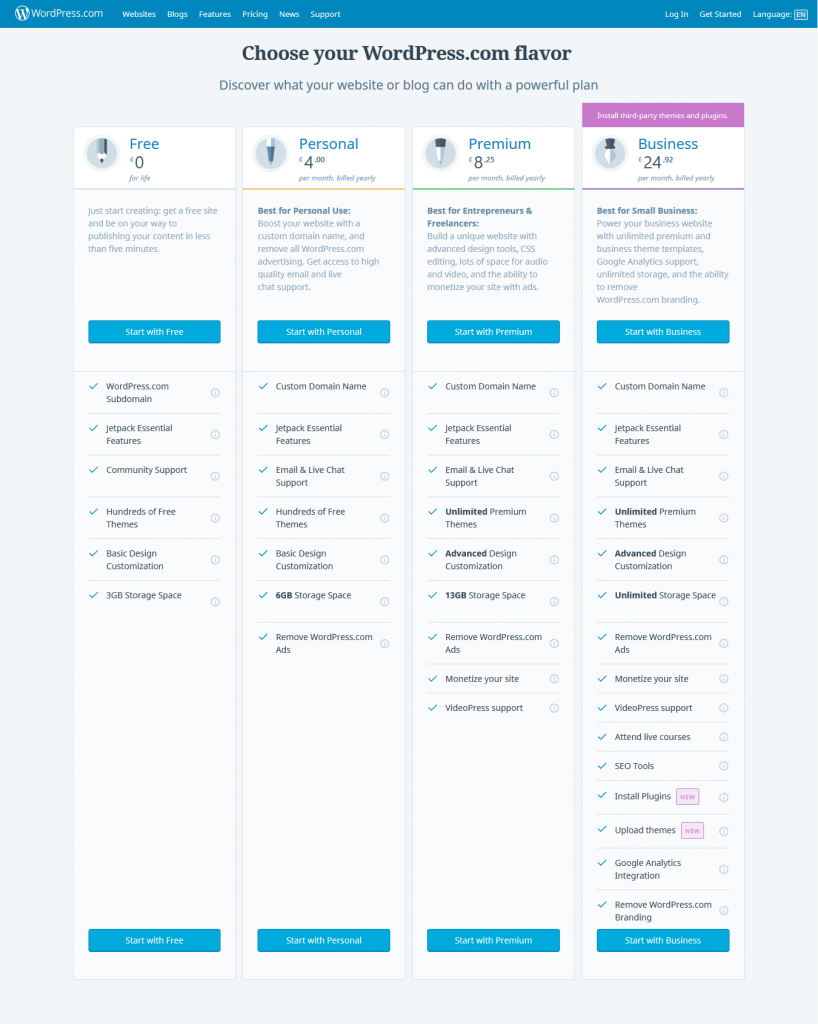 WordPress.org – Since this is only a platform (framework) for your website, there is no space that comes with it. However, if your focus is more space, you can search for a plan that provides more. There are a few types of hosting setups available at varying costs, based on the amount of space and bandwidth you need: Shared Hosting plans, Cloud VPS and Dedicated Server solutions. Some of the companies out there even have all SSD based solutions, which is better than the traditional HDD.
Domain
WordPress.com – There is no custom domain option available with the free plan. You will have to use a subdomain with WordPress.com. For example, if you want your website to be BlueShinyShoes.com, you will have to name it BlueShinyShoes.WordPress.com, which some clients find not that good for their branding purposes. Adding a domain to your site (either registering a new domain or mapping/pointing one you already own) requires a WordPress.com paid plan which is better for attaining higher search engine results.
There's also no option for a domain email as well — something that your fast-growing business will eventually need.
WordPress.org – Domains are inexpensive to purchase and without "wordpress" in the URL, it's better for SEO. Most of the companies provide an option for a free domain with their plans and as long as it is available and not registered by someone else, you can take it. FastComet offers additional perks through our service plans, like free domain. If you already have a domain you can get a free transfer to FastComet. Either way, you will never need to renew your domain name again – we will renew it for you free of charge, for as long as you have your WordPress website hosted by us.
Security and Backups
WordPress.com – This is a feature included in the free plan, which is one of the major pros here. You will not have to worry about security since they take care of their servers and a free backup is available upon request. While WordPress takes care of security, you still must take security precautions, like using a strong password, using Two Factor Authentication, and being vigilant about what user roles you assign.
WordPress.org – The hosting provider you choose can vastly improve the security of your site with managed updates that contain the latest security patches, as well as conduct automatic backups and security monitoring. Despite, there's some level of security from your web host, you would also need to secure your website yourself (through third-party WordPress plugins). For example, we provide free 7 daily backups with our Shared Hosting Plans and Tech support on the line 24/7.
Technical Support
WordPress.com – Having a tech support to assist you is essential. The process of website setup here is as easy as it gets, but if something goes wrong afterward, you will have to depend on the community support with the free plan, which is not necessarily bad, since this is the largest CMS community on the internet.
WordPress.org – This is where WordPress.org shines. Most of the companies out there have online support 24/7, which is a really valuable thing. Imagine having a promotion on your eCommerce website and it suddenly there is a problem. It is really important to have support 24/7 for that reason.
Themes, Plugins, Metrics
WordPress.com – These features on the WordPress.com free plan are somewhat limited, which means you probably won't have the opportunity to customize your website exactly to your liking and this is important for most of the people. Everyone has a beautiful idea for their website before starting, not to mention that this is crucial for branding. You can get some design and utility freedom with WordPress.com but have to pay for larger plans. There are 165 available themes to choose from on the free plan; through the Business plan, you have the option to pay for premium themes, however tailoring these themes to your exact preferences is limited in functionality.
WordPress.org – With WordPress.org, you're free to install whatever themes and plugins you want. The sky is the limit of what you can do with your website. This is the major pro of WordPress.com. There are basically hundreds of thousands of ways to make your website unique and most of them are free. Since you are only using the framework, you are free to customize your website as you see it in your mind. Most of the companies provide you with a wide range of themes and tools and some of them will install them for you.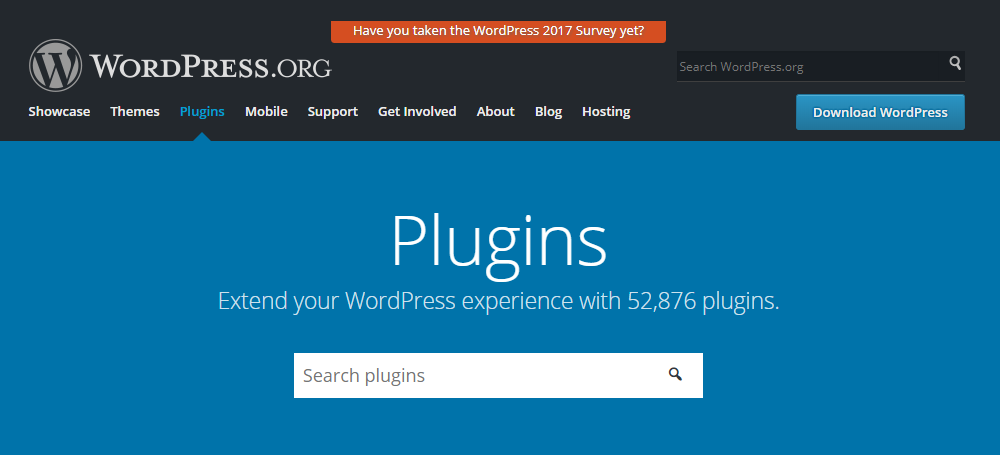 Advertisement / Monetization
WordPress.com – With their free plan, you have no power over the monetization of your website. Even if you have thousands of visitors, the guys from WordPress.com can choose the ads for your website's banners. This gets quite annoying at some point. Of course, you are free to pay for the right to do it yourself.
Ads on .com are limited to WordAds, the official WordPress.com advertising program for Premium and Business plans. Note that only sites with a mapped/pointed custom domain can apply. If you're on a free or personal plan, you must have high traffic and the appropriate content to apply.
WordPress.org – There are unlimited ways to monetize your site through the .org version. Since the hosting plan will be yours and the domain will be yours, you are free to add whatever commercials you want on your website. Not to mention that there are tools to help you with it. However, that is a feature for websites with a substantial amount of visitors, which you won't probably have from the very beginning.
WordPress.com vs WordPress.org: Which one should it be?
You'll likely find that with WordPress.org, you have greater control and flexibility over design and functionality. It gives you lots of options starting from highly customized website to monetizing your user flow by placing advertisements. And on top of that, you can choose a domain that corresponds to your business directly (for example, BlueShinyShoes.com).
If you are just starting, WordPress.com would probably be the best option for your case, but in the foreseeable future, the need to switch will get stronger as you get more advanced user. The guys from Automattic have also developed an app that lets you access your website or blog on the go. While customization and monetization are limited, you'll relax knowing all you have to do is create content while WordPress.com takes care of site maintenance for you.
In the end, it is up to the preferences and needs of the user. If you need a serious website with the option to deal with it as per your liking, WordPress.org is for you. You will have to take care of a bit more things, but most of the hosting companies have 24/7 tech support on the line to assist you, just like us. The best way to truly understand the differences is to try them both out for yourself but hopefully, this article has cleared up any confusion you might have had regarding the two flavors of WordPress.
The latest tips and news from the industry straight to your inbox!
Join 30,000+ subscribers for exclusive access to our monthly newsletter with insider cloud, hosting and WordPress tips!