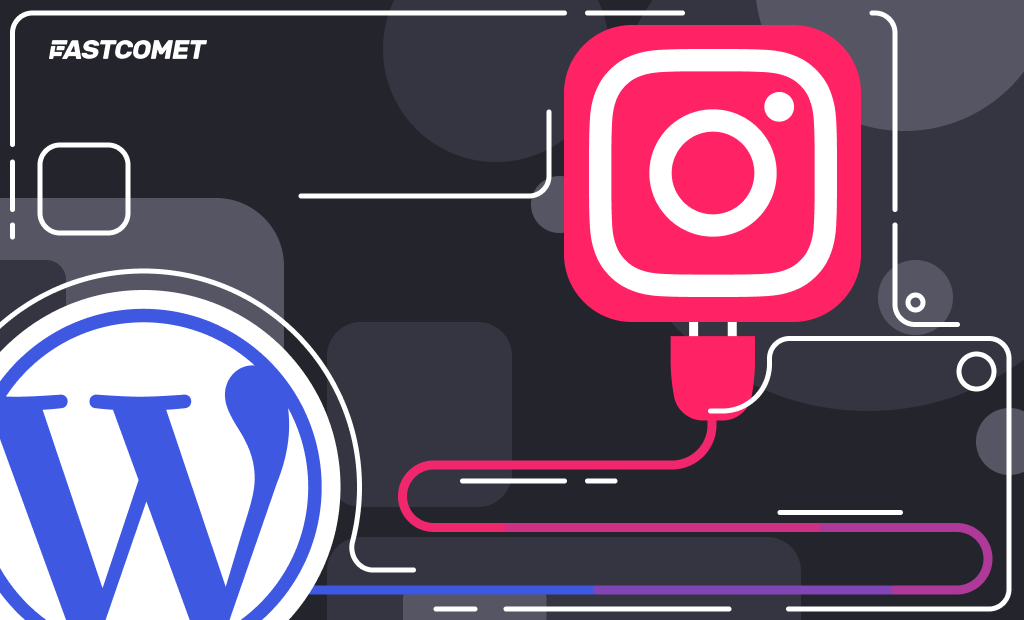 Top Instagram Plugins for WordPress
With its community of more than 2 billion active users, Instagram has become an excellent way for people to connect and show off their photos and videos. It launched in 2010 and was acquired by Facebook in 2012, and since then, it has blown up into one of the biggest social media platforms. Its purely visual medium, alongside its image and video-related functionalities, stands out from other social media, which is part of Instagram's success. So, naturally, there is are WordPress plugins for Instagram!
On average, Instagram users spend about 12 hours per month on the platform, which is a testament to its success and popularity. It makes perfect sense that this cross-integration would come along. Because of that, we want to show you some of the best Instagram plugins for WordPress in today's post. They will allow you to blend your social media presence into your official WordPress site. Read along and discover why that is good and which free and premium plugins you can look into.
Why Integrate Instagram With Your WordPress Website
But why should you integrate your Instagram account with your WordPress website? The answer to that question is actually quite simple: to turn your website visitors into Instagram followers. If you are already advertising your website on your Instagram, the situation just got even better for you: your social media followers are becoming website visitors and vice versa! A win-win situation that, frankly, requires minimal setup and effort.
The plugins we have chosen to showcase are all easy to install, which is one of the main reasons we chose them. We wanted to offer a few straightforward solutions that produce excellent results. These plugins can seamlessly integrate your Instagram account into your WordPress website via image or video embeds or feeds. With that said, let's get to the core of this blog post!
Free Instagram WordPress Plugins
The selection of the four plugins below costs nothing but should positively affect the number of followers you have on your Instagram. We chose these ones because they are easy to use, as we mentioned previously, but also because they are some of the most highly-rated plugins for Instagram on WordPress. Not only that but they are kept up-to-date, which is vital nowadays. Outdated plugins are a considerable risk, and these ones are still getting regular updates.
Spotlight Social Feeds

Spotlight Social Feeds will allow you to display an Instagram feed on your WordPress site easily. It's easy to set up, and you have complete control over the design your visitors see. You can make your module match your brand by selecting your own colors and styles. Add a "Follow" button to turn website visitors into Instagram followers or include a "Load More" button to give site visitors an entire gallery to browse through. Other notable features include the ability to connect multiple accounts, create unique feeds to use across different pages, and open posts as a lightbox to keep visitors on your site for longer. It also comes with a demo showing what it can do perfectly.
While it has a premium version with several upgrade tiers, the free version is perfect for anyone starting out with Instagram or WordPress. We strongly recommend you try this plugin's free version first because its features should be more than enough to show off your Instagram feed on your website without any hassle.
Smash Balloon Social Photo Feed

With the Smash Balloon Social Photo Feed plugin, you can easily display any posts from a non-private account on single or multiple feeds. This super-responsive plugin looks brilliant on devices of any size. Whether your website is being visited on a mobile phone, a desktop, a laptop, or a tablet, your feed will look stunning. You can also customize your feed and change how they appear to your viewers. The plugin has a nifty "Load More" button that makes your website load an infinite feed for your visitors. That is sure to keep your visitors browsing more and more!
It also has a premium version which will unlock more features. However, like the previous plugin, the free version of the plugin is more than adequate and should serve you well. Before you decide to buy or download the free version, you can check out the demo they have to see how it looks and works!
Feed Them Social

Feed Them Social lets you bring your Instagram, Facebook, Twitter, and YouTube content to your website using a beautiful, customizable layout. With this plugin, you can add your Instagram feed to a sidebar, post, or page, depending on how prominently you'd like the photos to appear. The best part about the Feed Them Social plugin is that it includes two buttons at the top and bottom of the feeds you import to your site, inviting visitors to like and follow your social media profiles. You'll have the potential to increase time on the page while growing your social media presence.
A big plus to this plugin is that it is not confined to showing only Instagram posts. You can embed content from other social media like Facebook, Twitter, and even YouTube. If you have those three going as well, don't hesitate to include them. The more, the better!
Finally, like the other plugins we have mentioned so far, it also has a paid version and a demo you can peruse.
WPZOOM Social Feed Widget

WPZOOM Social Feed Widget is a free plugin designed to help you translate your brand effortlessly from your social media profile to your website. This plugin allows you to display up to 12 of your favorite Instagram photos in your posts, pages, sidebar, or footer. If you're just starting your Instagram or don't have many high-quality photos for another reason, don't worry. You can showcase images from any Instagram account directly to your website to create the look and feel you want for your site visitors.
The free version has all the necessities for you to get started: multiple feeds, Gutenberg block, embedding via shortcode, and layout customizability. A demo is also available, and the premium version will unlock even more features if you want to use this plugin exclusively.
Paid Instagram WordPress Plugins
Like the free alternatives above, premium Instagram WordPress plugins can help you gain more followers and improve the user experience on your website. They'll also typically offer more advanced functionality and customization options than the free options or their paid versions. Such paid plugins usually come with a more extensive knowledge and tutorial base and dedicated support staff. Here are our picks.
Easy Social Feed

Easy Social Feed is a premium plugin that lets you display photos and videos from your Instagram account on your WordPress site. In addition to being responsive and SEO-friendly, this plugin is highly customizable, so you can completely match your Instagram feed with the look and feel of your site. You can change the number of columns, colors, and borders of your feeds. You can also create multiple skins to display a feed on a post or page, as well as in the footer or sidebar, differently. Easy Social Feed also allows you to display comments, hearts (or likes), and a Follow button on your feed. This type of social proof can help you attract and engage more visitors.
The plugin is also highly optimized, so it should not interfere with your website in any way. It also includes caching functionality for social media content, which will minimize the requests your website sends to your server. That in itself is a significant upside for the performance of your website. It also has a dedicated support team and a demo page.
Instagram Journal

Instagram Journal is designed to leverage the power of the Instagram API fully. With this premium plugin, you can not only display photos from your own account or with a particular hashtag — you can also display photos you've liked, photos of a friend's account, photos from a specific location, and more.
This plugin also allows you to specify the color scheme, gallery size, photo size, photo gutter size, and view mode of your Instagram feed. Classic view, collage carousel, large carousel, and infinity slider are some available view modes. Dedicated support is also a big plus for this plugin.
Intagrate

Intagrate is perfect for automatically converting Instagram photos and videos to blog posts on your WordPress website. You'll be able to moderate the images that get converted to blog posts so that only the Instagram content you deem valuable to your readers is published.
The plugin also offers extensive interaction between multiple Instagram accounts and your websites. For example, you can source images from unlimited Instagram accounts and cross-post that content across various websites you manage.
The plugin also allows you to save your Instagram images and videos to your website's media library and, therefore, your website's hosting server. That is a neat feature if you want backups of your Instagram content. Their demo website is also not traditional since you can log in with your Instagram account and publish one of your posts to see how it would look. Finally, the plugin's documentation is extensive, and the team also offers a ticket-based support system.
Free or Premium
We have shown you four free and four premium plugins that can connect your Instagram account to your WordPress website. But which one should you choose? Do you go free first and then premium, or do you go directly for a premium plugin because they are bound to offer the best service?
The best answer we can give you here is to research and test yourself. We did not provide only one plugin from each category and crowned it "Best" because different people like different plugins. Typically a premium plugin comes with more features. However, some users might not need those features. Not all users require a knowledge base, for instance, to be able to work with their plugin, while others absolutely need it. Or, as another example, the interface might be better for some users on one plugin, while others might enjoy how a different plugin looks.
With so many options nowadays, it would have been a disservice to our readers to showcase only two plugins. We wanted to give you options and the ability to choose for yourself because, ultimately, you will be the one using the website, so you should feel comfortable with your plugin of choice.
Final Thoughts
Showcasing your Instagram posts on your WordPress website is a great way to increase your Instagram followers. Not only that but showcasing your awesome images or videos will make your website look that much better and more appealing. The plugins we chose are all straightforward to install and set up, so take a look at them and decide which one is the best for your website. You won't regret having such a plugin if Instagram and WordPress are your passion.
The latest tips and news from the industry straight to your inbox!
Join 30,000+ subscribers for exclusive access to our monthly newsletter with insider cloud, hosting and WordPress tips!