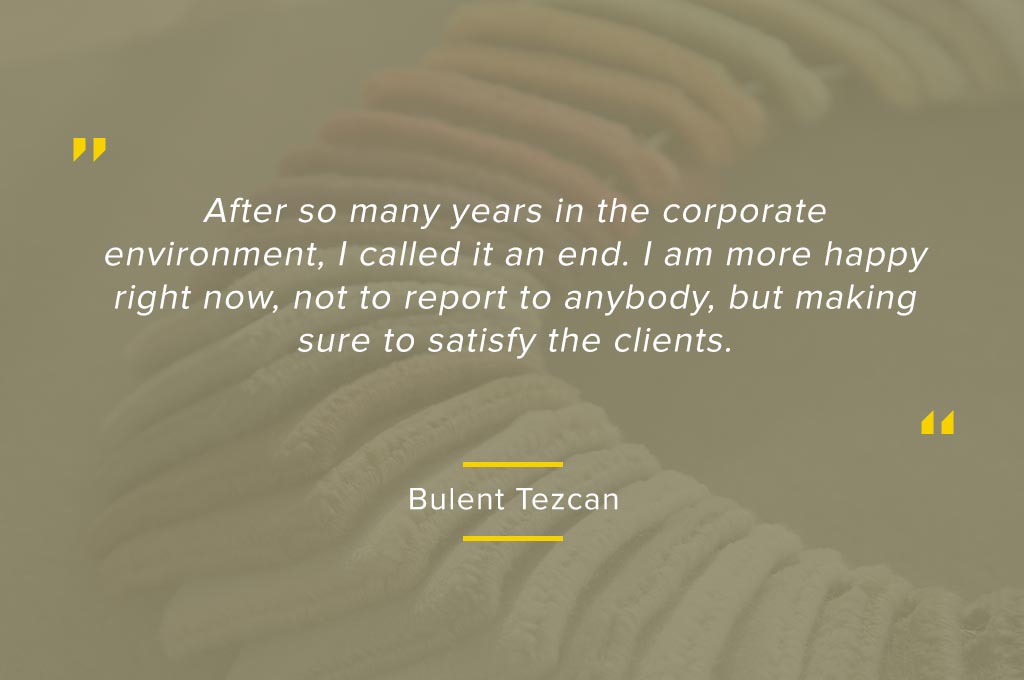 Spotlight: Bulent Tezcan on Online Marketing for His Business
No matter what you do, everything is possible with dedication, hard work, and the right mindset. As Thomas A. Edison once said:
FastComet's Interview with Bulent Tezcan
There is no substitute for hard work. Thomas A. Edison
Opportunities are usually disguised as hard work, so most people don't recognize them. It does not matter if you are on your own, or you have a group of people around you-you can achieve success in your business if you are motivated enough to walk the walk.
Today's example is presented by one of our clients – Bulent Tezcan from Calgary, Canada. He took the time to tell us more about his business and how to promote online.
FastComet: Please introduce yourself to our readers and tell us a bit more about your line of work?
Bulent Tezcan: Hello everyone,
My name is Bulent Tezcan. I am living in Calgary, Canada. I am doing carpet installation and repair services. I've been doing this for some time, and finally decided to work for my self. The first thing I wanted to do is to introduce myself, and my services to the local area and create a website for the business. My work is very specialized, and I am proud of my work. In order to give an idea to the customers, I needed some samples to show. So the best way was to put the images on the internet and let people decide.
FastComet: How did you come up with the idea for CarpetFix.Ca? Tell us more about this project and the people involved in it?
Bulent Tezcan: There are so many installers and repair person out there. Most of them are advertising on Kijiji, Craigslist or similar sites, or working for a carpet shop. So little has a website, not even a business card. I wanted to be different and professional and up to date with the technology. So I was looking to create a website and a unique name. Some of the names I wanted were already taken, so I came up with CarpetFix.Ca. There isn't really anybody else other than me who involved in this project. I did the design, registration and all other things that needed to be done.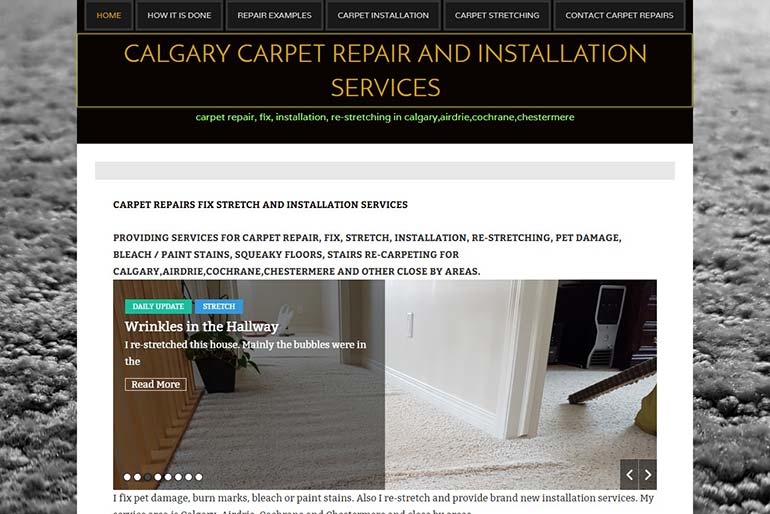 FastComet: Promoting services online is a must nowadays. However, does it match your initial expectations and how hard is it to promote your work online?
Bulent Tezcan: Yes it is very true. If you are not promoting the services online, you are missing a big client base. People are so used to search online, request a booking, or sending an email once they find the services they want. To me, all of those things were too familiar. Actually, I have a computer programming background as well. After so many years in the corporate environment, I called it an end. I am happier right now, not to report to anybody, but making sure to satisfy the clients. The only initial hard part was getting the SEO for the site. I got so many phone calls from the SEO companies to go with them. Almost harassed. I didn't want to pay anybody for this service, so took me two months or so to get on the first page of Google and other search engines websites. That was the only hard part.
FastComet: We know that you are using WordPress for the development of your website. How easy it is to use the application and how long it took to get your website in its current state?
Bulent Tezcan: I used Joomla and Mambo before. So I transferred that knowledge to WordPress. The transition was smooth for me. Using the application was easy, and I liked it better than Joomla. It took 3 months to get the current stage of my site. I wasn't working on it full time. Since I am working during the day, I was updating my site at night.
FastComet: Do you have experience with other applications? Have you attempted to use any other script, other than WordPress, for the development of your website?
Bulent Tezcan: Yes I do. Like I said before, I used Joomla and Mambo before. I also know PHP, HTML, Javascript, C++, C, Java. So to me, this was very straight forward.
FastComet: How did you hear about FastComet and the services we offer? What was the reason you decided to choose us as your hosting provider for your website?
To me, this is the fast response and transfer service. I was hooked. I knew I was in the wright place. My site was also responding fast. Pages were loading fast. I was happy.
Bulent Tezcan: I used many providers in the past. One is SiteGround. I used to have a website in the past with them. I wasn't using it a lot. One day someone hacked it and sent spam emails. My site was shut down and I never bothered to open it again. Then I created CarpetFix.Ca and didn't want to use Siteground, so I was in search for another provider. I used HostPapa and they were charging for every little thing, so I canceled within the first 30 days and found Mochahost. They sounded alright and I opened the account with them. Since they won, my site was down for 20 min almost every day. Then one of the other sites got blackmailed or something, so all my emails were getting rejected by everyone. They figured it was another site causing this (shared hosting plan), and they put me into another server. Then I was having other problems and finally decided to move on again. This time I signed up with Bluehost. I paid $99 for website transfer and nothing happened for 20 days. They said they never received anything. Long story short, nothing happened, so I decided to move on again. Google search landed me to FastComet. I liked the idea of SSD servers, and the price was within my range. So decided to give it a try. After all, if I had to move on again, I was experienced.
Now here is the thing. They promised to move the website free. I thought it was going to be slow. Wrong. Super fast transfer and free. I sent two emails to setup the website and the transfers, and within a minute or so I had answers and response. I was up and running in a day or so.
To me, this is a fast response and transfer service. I was hooked. I knew I was in the right place. My site was also responding fast. Pages were loading fast. I was happy.
When I read the other peoples comments, they were good, but nothing in detail. You know you read it all the time everywhere. So I decided to give back to the company and decided to give detailed feedback and interview so others can benefit as well.
FastComet: Are you happy with the uptime and service performance? How does it differ from your experience with your previous hosting provider?
Bulent Tezcan: Yes I am very happy with the uptime. I have Jetpack installed and never got any emails regarding downtime. I already described what happened with the other providers, so you have the answer. In general, extremely quick response, professional, keeping the promises, fast SSD servers are the key benefits of using FastComet. To me, this makes a whole world of difference.
Contact FastComet now and Share Your Story
A big thank you to Bulent Tezcan for this exciting story. If you would like to share the story behind your project and how FastComet made it more successful, please let us know. Your opinion is what matters most to us.
The latest tips and news from the industry straight to your inbox!
Join 30,000+ subscribers for exclusive access to our monthly newsletter with insider cloud, hosting and WordPress tips!