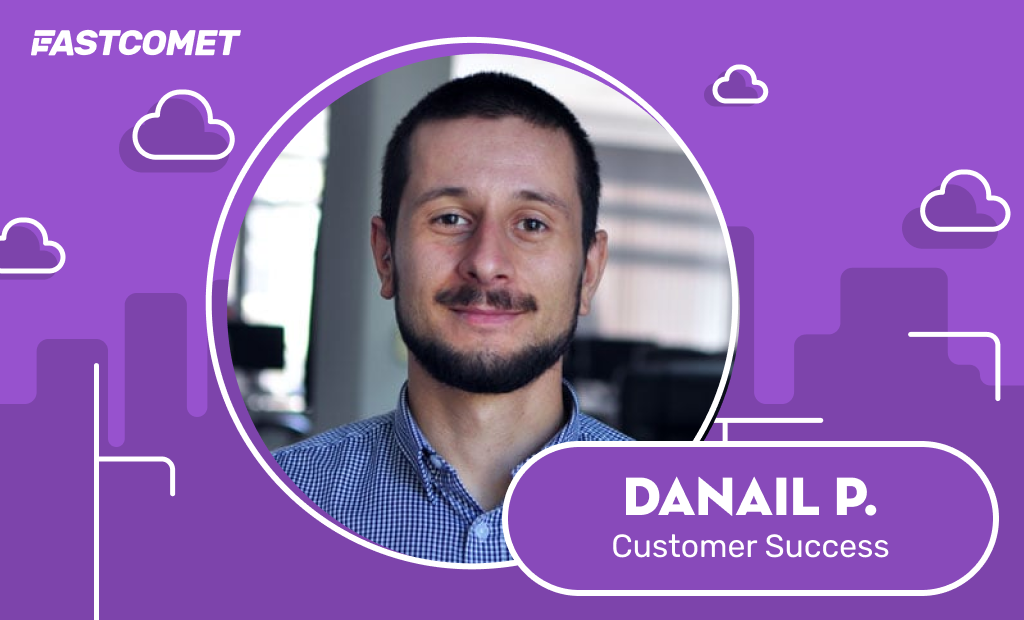 Employee Spotlight: Danail—Customer Success Superstar
Another month has flown by, and our journey together continues. For some of us, September might have come way too soon, but it still feels like summer! In July, we've decided to start something new and share more about ourselves and the people who ensure that every interaction with us is a great and productive experience. And we were more than excited to see you enjoyed it, as much as we did. The shown overwhelmingly positive feedback had inspired us to continue doing those spotlight interviews.
With autumn on our doorstep, we want to share with you a bit more about another great member of our team with a personality that can cheer you up in an instant. This is why we're thrilled to introduce you to one of our Customer Success representatives – Danail! Even though he had no idea what web hosting was when he first started, today, Danail has already proved himself a quick learner with more than 4000+ excellent rated chats. Let us learn more about him and some of his quirky sides by the man himself.
First thing first, can you introduce yourself and share how you decided to join the team?
Hello, all! I'm Danail, thirty-something years old. I've been part of the FastComet team for a year now, and so far, it's been quite a ride! I joined not knowing what to expect, as I had zero experience in web hosting. I worked in a big corporation for over six (6) years and got used to the gray corporate environment. This was before I came across FastComet while searching for a home for my project. When I found out that they are (we're) hiring people, I decided to give it a try – and who would have known a year later, I am here. Needless to say, once I've entered the office, I never looked back ever since I came onboard the FastComet ship! 🙂 Changing the environment for one filled with smiling and cheerful people was almost a no-brainer!
What keeps you inspired? What does a typical day in your life look like? How do you keep yourself productive?
I can find inspiration in different things. Sometimes I get inspired by a movie that I saw the night before or an album I heard on my last shift. Quite often, actually, I get inspired by our customers whenever they praise our services and the team's support. Feeling valued at the workplace helps boost my productivity level significantly. In one way or another, you must be able to find inspiration, as this will keep you going and motivated to continue to improve. When the work process itself is as exciting and varied as it is in the web hosting business, productivity only comes naturally.
What helps you most in your work?
Many factors make the daily tasks go by smoothly; however, if I have to point out one, I'd say – the colleagues! Ever since day one, there has always been someone to help me in difficult situations. Thanks to the senior's guidance and assistance, I can say that I eventually learned the ropes, so to speak. Overall, the atmosphere in the office (when we were still going to the office) was friendly, cozy, and laid back, even during more tense work situations, which helps in the work process as it makes the day pass by effortlessly.
What's one thing people would be surprised to learn about you?
My friends and relatives are already used to this little quirkiness of mine, but those who find out about it are quite surprised to learn that I am into VHS collecting. Being into movies since as far back as I can remember, it started out as a small hobby some 12 years ago, but it eventually grew and turned into a passion! A passion that now equals about 1400 VHS tapes, which you can see in my collection. Eventually, I even started a website devoted to VHS tape and hosted at FastComet, of course!


One of the craziest things you did so far?
I used to be a really avid runner some couple of years back and used to participate in long-distance races. I did plenty of road races and mountain half and full marathons and a few distances beyond the 42km classic marathon distance. The craziest trail running (it was more of a hike/walk if I have to be honest) I ever did was a 140km mountain race, which took me 32 hours to finish and no sleep along the way. I was so surprised to realize I can sprint the last 200metres of the race!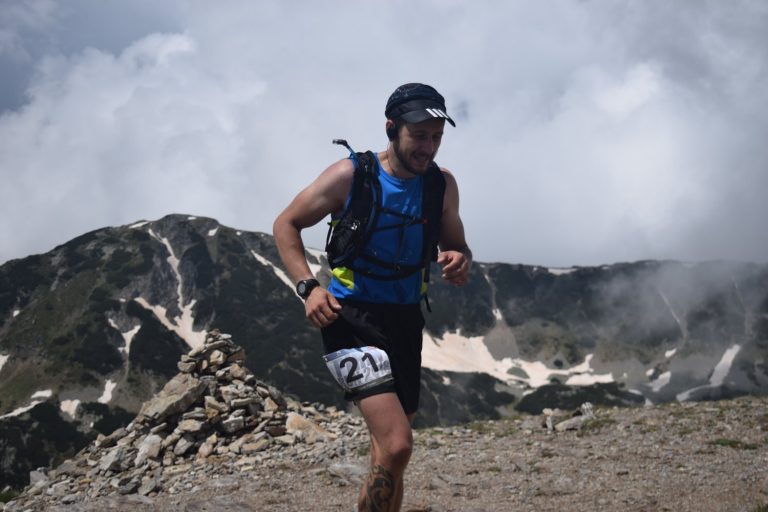 Do you have a favorite conversation?
There have been quite a few, but if I had to pick one, I'd say the one where I talked with a customer, who turned out to be the artist that designed the wrestler Mankind's mask. I'm definitely not the biggest wrestling fan, but as any kid that grew up in the 90's early 00's wrestling on TV was one of the things to look forward to on weekend evenings!
Speaking of recommendations – what's the thing that you think is most helpful for our users?
That's easy – hands down, Fast Comet's customer support! All of us who are there for you 24/7, be it over the phone, on chat, or via ticket! Whenever you feel stuck – feel free to reach out for a helping hand. We would try to assist, as much as we possibly can. And if you don't believe me – feel free to check our reviews online (proud).
What advice can you give to our users that are just starting out?
Not to feel anxious at all! Everybody starts somewhere, and the first few steps are always the hardest, as it is the case with every new endeavor. But if you are already considering starting a website – by all means, do so! I mean, if I can do it – everybody can. Using our fully managed hosting services is that simple, and, if you need help – we are just a click away! I'm sure that once you are done with your project, you will be so happy with the result that you will look back and laugh at the thought of quitting.
Final Thoughts
We are grateful for the hard work Danail and the rest of the team puts in daily. If you need help — give us a call! Who knows, you might get the chance to speak with Danail. If you want to start writing your success story, join us on our voyage by hosting your website with us. And, in case you have something to inspire us with – tell your story by participating in one of our upcoming customer spotlights!
The latest tips and news from the industry straight to your inbox!
Join 30,000+ subscribers for exclusive access to our monthly newsletter with insider cloud, hosting and WordPress tips!