Domain ID Protect now costs 3x less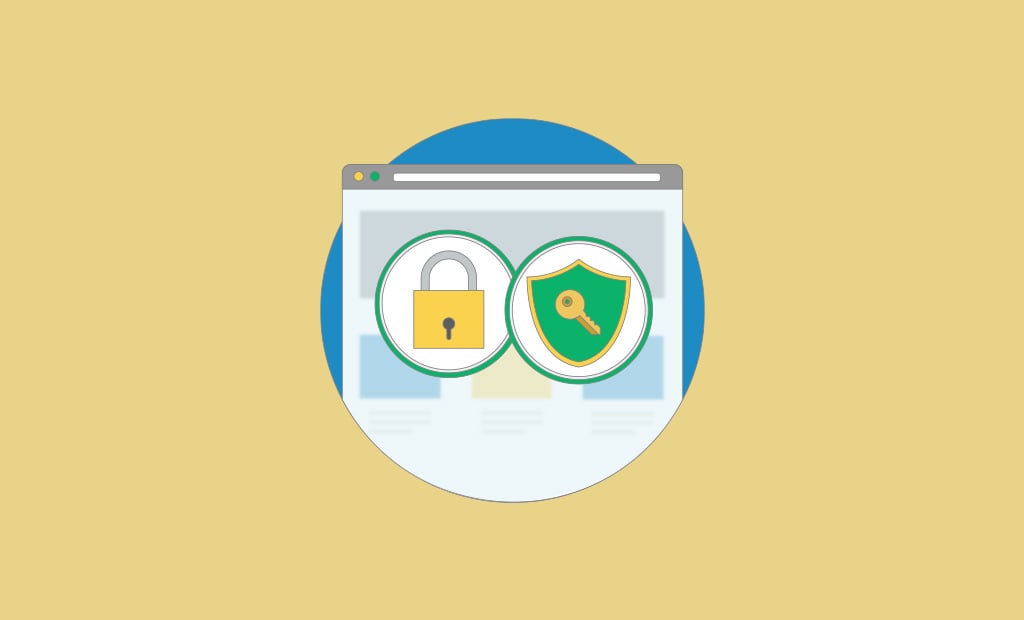 You know that painful feeling when you register a domain name. Suddenly you experience the pressure of new domain spam, everyone has a good deal for you or wants to help you save more. But you probably weren't expecting spam to come at you from all sides, from your inbox to your telephone, voicemail, and mailbox. So what's going on? Is your domain registrar selling your personal information details? You don't remember being given an option to opt-out of being offered such calls and messages upon purchasing your domain name. But you certainly do want to opt out of them.
Did you sell my details?
At FastComet, we firmly believe in privacy, security, freedom, and equal treatment for all Internet users. We are strongly committed to maintaining the privacy of your personal information. We respect our customers' right to keep their personal information protected, and we always take a stand for their privacy.
We do not tolerate spam and will never sell, rent or lease your information (name, address, email, etc.) to any third party. We do not disclose any personal information unless we have to out of necessity in order for the service to function properly; we are committed to sustaining an ethical business culture. Unfortunately, registering a domain name is one of those 'must have' scenarios: When registering a domain name, it's compulsory to supply your personal information, much like registering a business name or a trademark. And just like registering a trademark, some of that information will be publicly available unless you opt your information out when you sign up.
Why is domain registrant information publicly available?
The Internet Corporation for Assigned Names and Numbers (ICANN) regulates domain name registration and ownership. It broadly requires that the mailing address, phone number, and email address of those owning or administering a domain name are made publicly available through the Whois database, a searchable directory that holds contact information on all of its domain name registrants. It also shows domain name expiration, renewal and other important information used for legal purposes. ICANN is a nonprofit organization that coordinates the Internet's global domain name system, and registrars (like FastComet) must comply with their regulations to remain accredited.
Even though this contact information is publicly available, it is illegal for anyone to use this public contact information for marketing purposes. Unfortunately, spammers don't abide by the rules, which means that when you register a domain or extend the registration of your old domain, you may start receiving spam from marketers in the form of email, SMS, paper junk mail, or even telephone calls.
Who's Whois?
Whois dates back to 1982, and it is a widely used lookup service administered by various domain-name registrars who must provide free access (via a website and programmatically) to domain name registration data. In theory, the Whois protocol exposes a standard interface in a human-readable format for retrieving information associated with a particular domain name.
Typically, each Whois record will contain information such as the name and contact information of the Registrant (the one who owns the domain), the name and contact information of the registrar Registrar (the organization or commercial entity that registered the domain name), the registration dates, the name servers, the most recent update, and the expiration date. Whois records may also provide the administrative and technical contact information (which is often, but not always, the Registrant).
The information in a Whois record is initially provided when a domain name is registered. Over time, things change, and the information gets out of date. ICANN requires domain registrants to update their contact details. Each registrar has slightly different procedures for changing the information that appears on a Whois record. It generally involves accessing account information via the registrar's website, or via an application. Whois record changes and updates may take a short period (often in the vicinity of 24 hours) to take effect.
Domain Whois spam like crazy
It's effortless to look up who owns a domain name and when it expires by doing a Whois lookup, at least in mainstream extensions like .com/.net/.org. This is publicly available information, and you could even compile this data for yourself using zone files. You can also apply for zone access straight from the registries. There are various options for downloading the entire Whois database as well as daily updates to the Whois database.
Unscrupulous types — like spammers, fraudsters and identity thieves — find ways to harvest and utilize the data, regardless of the penalties. What is more, there are some services out there that specifically put out active reports on newly registered domains within the last 24 hours. Much of this information is pulled from the publicly listed details of the Whois listings. It is then put in a database somewhere and provided to call centers that do cold calls and mailings, emails, etc. You'll probably also receive emails around renewal time when the Whois information is updated, so be mindful of those, too.
A quick Google search on this matter and you would notice that there are endless threads on this matter associated with all of the leaders on the market. Some domains do attract more attention than others for some reason. You could have had some domains get spam within hours, some would never do. There are many sources for measuring domain reputation online, but one of the newest is The 10 Most Abused Top Level Domains list, run by Spamhaus.org.
The Registrar is not to blame here. This is something that is a problem across the entire industry due to the rules surrounding domain registration – no web host have any control over that Whois data. Your experience is very typical and unfortunately normal.
How to crush the spam after registering a new domain name
Currently, the only way to keep identification and contact detail information private (to protect your identity, minimize spam, prevent unsolicited marketing outreach and protect against domain hijacking) is to pony up for Whois privacy. Domain ID protection (also known as Whois privacy) cloaks your personal or company details from the publicly accessible Whois database, replacing them with generic information.
Most people think it's just another "add-on" feature pushed by domain registrars. If you're in the habit of automatically saying no to account extra features, this is one that you should certainly consider. We understand that the privacy should be a right, not something that has to be bought. Unfortunately, the need for identity theft protection is reasonably constant—that means it has to be affordable.
Can you get around using Domain ID Protect?
Webmasters try various approaches to avoid purchasing Domain ID Protect:
There's no option to fake your contact details because most registrars impose a policy of forcing you to use the same billing information including email and phone number in the Whois directory. If you don't provide accurate contact information upon purchasing your domain name, the registrar won't hesitate to decline the transaction.
ICANN requires valid Whois data for each domain. Providing false details is in direct violation of their TOS. It's not a way you want to go down. ICANN guidelines state they will remove domains they find providing a fake address. By publishing phony contact details, you run the risk of losing your domain, at short notice.
Better Domain ID Protect Prices
At FastComet, we are committed to continually improving our products by leveraging customer feedback to keep delivering a premium user experience that fully meets our customers' needs. We believe in offering more value at a better price.
Many of you wrote to our customer support and provided feedback about our current Whois privacy service, features, and pricing. One of the most recurring messages we've received was about the unwanted high entry price, and we're happy to be able to provide a more affordable service today.
I am happy to announce that, effectively immediately, we've decreased the price for the Whois privacy service from $9.95/year to $2.95/year. Yes, you read that correctly. More than three times better pricing. The changes are applied to all new purchases. To take advantage of the new pricing for upcoming renewals, simply contact our Billing department and request to be switched over the new pricing.
It's pretty straightforward to add Domain ID Protect. Once you've chosen your perfect domain name, you should see the option to add domain Whois privacy before finalizing the checkout process. Alternatively, you may add privacy protection at a later time, applying it to a registered domain at any point in time.
Part of the bigger picture
In the second half of 2018, the year of the GDPRgedon, there are more and more concerns about the lack of privacy online. It's a hot topic that frequently gains news coverage especially in the US and Europe. Unfortunately, despite continuous efforts, Whois database security measures appear to be inefficient and open to abuse. And the hardest question "Why do I get spam after registering a domain?" pops up constantly. We would like to stress that these activities are all due to 3rd parties who are abusing the Whois database – these spammers are in no way affiliated or endorsed by FastComet – we have no control over them – other than to blacklist them once we receive a user report of spam.
While you wait for the change to happen, you can make the change yourself by securing your credentials with an ID protect.