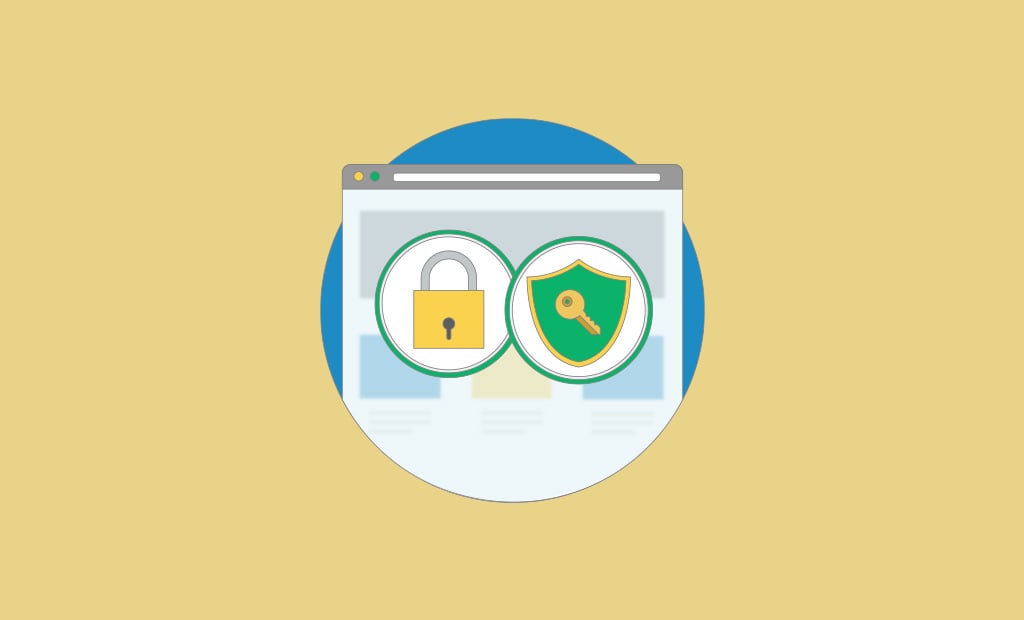 Domain ID Protect Now Costs 3x Less
You probably know that painful feeling that comes with registering a new domain name and not having ID Protect. One would suddenly experience the tension of domain spamming. Everyone offers you a good deal or wants to assist you in saving more. However, you probably were not aware that spam could come at you like you are in the middle of a shootout, from your inbox to your phone, voicemail, and mailbox. So what's up with that? Perhaps the domain registrar you use sells your personal data? You don't really remember being given the option to decline offers for such calls and messages upon finalizing the purchase of your domain name. But you certainly do want to opt out of them.
Did You Sell My Details?
At FastComet, we firmly believe in privacy, freedom, security, and overall equally high-quality treatment for each Internet user. We are strongly committed to the preservation of everyone's personal information privacy. We also vigorously respect and stand behind each of our customer's right to keep their own personal data as protected as possible, and we will always take a stand for everyone's privacy.
We don't endure spam and will never try leasing, renting, or selling your data (name, address, email, and so on) to any third party. We do not disclose personal data if we don't have to, out of necessity, in order for the service to function properly; we are committed to preserving an ethical business culture. Sadly, the registration of a domain name is one of those 'must-have' scenarios: within the process of registering, it's mandatory to supply your own data, much like registering business names or trademarks. What's more, much the same as registering a trademark, a portion of that data will be available for the public, except if you select your info out when you sign up.
Why is Registrant's Contact Info Publicly Available?
The ICANN (Internet Corporation for Assigned Names and Numbers) is the regulator that oversees all domain registrations and ownership. It thoroughly requires for the mailing and email addresses, in addition to the phone numbers of the users owning or administering a domain name, to be available for everyone to see on the Whois database. The last is a searchable directory holding all personal contact information of the registrants, doing that on a global scale. Additionally, it shows domain name expirations, renewal, and other very important data used for legal purposes. ICANN is an organization that is nonprofit and is coordinating the global Internet system for domain names. Registrars (e.g., FastComet) are obligated to comply with the organization's rules in order to keep being accredited.
Even though the contact's personal data is publicly available, the use of it for marketing purposes is illegal. Unfortunately for registrants, spammers usually don't abide by the rules; thus, when you register a domain or extend the registration of your old one, it's possible for you to begin getting spam from marketers in all possible forms – email, paper junk mail, SMS, or even phone calls.
Who's Whois?
Whois dates back to 1982, and it is a widely used lookup service. It's being administered by multiple registrars who are obligated to offer free access (through a site and programmatically) to registration data. Theoretically, the Whois protocol displays a standard interface in a human-readable format for data retrieval that is correlated to a particular domain name.
Naturally, each Whois record would contain data such as the name and personal data of the Registrant (owner of the domain), the name and personal data of the Registrar (organization/commercial entity that registers the domain name), the registration dates, name servers, most recent update, and expiration date. Whois records are also able to offer administrative and technical contact data (which is usually, but not in every case, the Registrant).
The data in a Whois record is initially supplied with the registration of a domain name. Things change over time, and the information becomes outdated. ICANN urges all domain registrants to revisit and update their personal details. All registrars have their own procedures that differ slightly from one another when it comes to changing the personal data appearing on a Whois record. It mainly includes accessing account information with the use of the registrar's website or through the use of an application. Whois record changes and updates often take a short period (in the vicinity of 24 hours) in order to take effect.
Domain Whois Spam Like Crazy
It's effortless to look up who owns a domain name and when it expires by doing a Whois lookup, at least in mainstream extensions like .com/.net/.org. This is publicly available information, and you could even compile this data for yourself using zone files. You can also apply for zone access straight from the registries. There are various options for downloading the entire Whois database as well as daily updates to the Whois database.
It's effortless to look up who owns a domain name and when it expires by doing a Whois lookup, at least in generic extensions such as .com/.net/.org. This information is publicly available, and you are even able to personally compile the data via zone files. You can also preregister for zone access directly from the registries. There are multiple options if you wish to download the Whois database thoroughly, in addition to all daily updates on it.
Unscrupulous types — such as spammers, identity thieves, and fraudsters — find ways to harvest and utilize the data, regardless of the penalties. What is more, there are some services out there, specifically putting out active reports on freshly registered (within the last 24 hours) domains. Much of the data is pulled directly from the public details of the Whois listings. It is then put in a database somewhere and provided to call centers doing cold calls, mailings, emails, etc. Keep note that you'll probably also receive new emails around renewal time when the Whois information is updated, so be mindful of those, too.
A quick Google search on the matter and would help you notice that there are endless threads about it, associated with all of the leaders on the market. For some reason, there are domains that actually attract more attention than others. You could have had some domains start being spammed within hours, while some would never do. There are plenty of sources for measuring domain reputation available online, but a more recent one is The 10 Most Abused Top Level Domains list, run by Spamhaus.org.
The Registrar is not to blame here. This is something that is a problem. It can be seen through the industry because of the rules that surround domain registration – there aren't any web hosts that have control over that Whois data. Your experience is fairly typical and, sadly – normal.
How to Deal with the Spam After Registering a New Domain Name – ID Protect
Currently, the only way to keep identification and contact details private (to protect your identity, minimize the spam, and prevent uninvited marketing outreach, accompanied by protection against domain hijackings) is to pony up for Whois privacy. ID protection for domains (aka Whois privacy) puts your personal data under a cloak of invisibility, hides it from the globally accessible Whois database, and replaces it with generic data.
Most users think it's just one more "add-on" feature that is pushed by domain registrars. If you're against getting account extra features, this should be your one exclusion. We understand that privacy should be a right, not something that has to be bought. Unfortunately, the need for protection from identity theft is reasonably constant—that means it has to be affordable.
Can you Get Around Using Domain ID Protect?
Webmasters try multiple different approaches for avoiding the need to purchase Domain ID Protect:
There are no possibilities for faking your contact details. The reason for that is that most registrars impose a policy of forcing you to input the same billing information, which includes a phone number and email in the Whois directory. If you don't write down your accurate contact information upon finalizing your domain name purchase, the registrar will simply decline the transaction.
ICANN insists on valid Whois data for every domain. Providing incorrect details is in direct violation of their TOS. Believe us when we say – it's not a path you would like to walk. ICANN guidelines declare they will remove domains that they find to be provided with a fake address. If you publish false (phony) contact details, you will run the risk of losing your newly registered domain at short notice.
Better Domain ID Protect Prices
At FastComet, we are committed to continually improving our products by leveraging customer feedback to keep delivering a premium user, fully meeting our customers' needs. We believe in offering more value at a better price.
Many of you wrote to our customer support. You provided useful feedback regarding the current Whois privacy, features, and pricing. One of the most persistent messages was about the unwanted high entry price, and we're more than happy to be able to provide a service that is even more affordable today.
We gladly announce that effective immediately, we have lowered the cost of the Whois privacy service from $9.95/year to $3.95/year. Yes, you read that correctly. More than three times better pricing. The changes are applied to all new purchases. To take advantage of the new pricing for upcoming renewals, simply contact our Billing department and request to be switched over to the new pricing.
It's pretty straightforward to add Domain ID Protect. Once you've chosen the domain name you most desire, you will be able to see the option for adding domain Whois privacy before you go ahead and finalize the checkout process. Alternatively, you will also be able to add privacy protection later on. This can be done by applying it to a registered domain whenever you wish.
Part of the Bigger Picture
In the second half of 2018, the year of the GDPRgedon, there are more and more concerns involving the lack of privacy on the internet. It's a very hot topic, frequently gaining news coverage, especially in Europe and the US. Unfortunately, despite everyone's continuous efforts, Whois database security actions prove to be inefficient and continue to be open to abuse. And the hardest question, "Why do I get spam after registering a domain?" pops up constantly. We'd like to point out that those activities are all from third parties that keep abusing the Whois database. Be sure that these spammers are not affiliated with or endorsed by FastComet in any way, and they will never be. With that in mind, it should be noted that we have no control over them other than to take the action of blacklisting them immediately after we receive user reports about spam.
While you wait for the change to happen, you can make the change yourself by securing your credentials with ID protection.
The latest tips and news from the industry straight to your inbox!
Join 30,000+ subscribers for exclusive access to our monthly newsletter with insider cloud, hosting and WordPress tips!