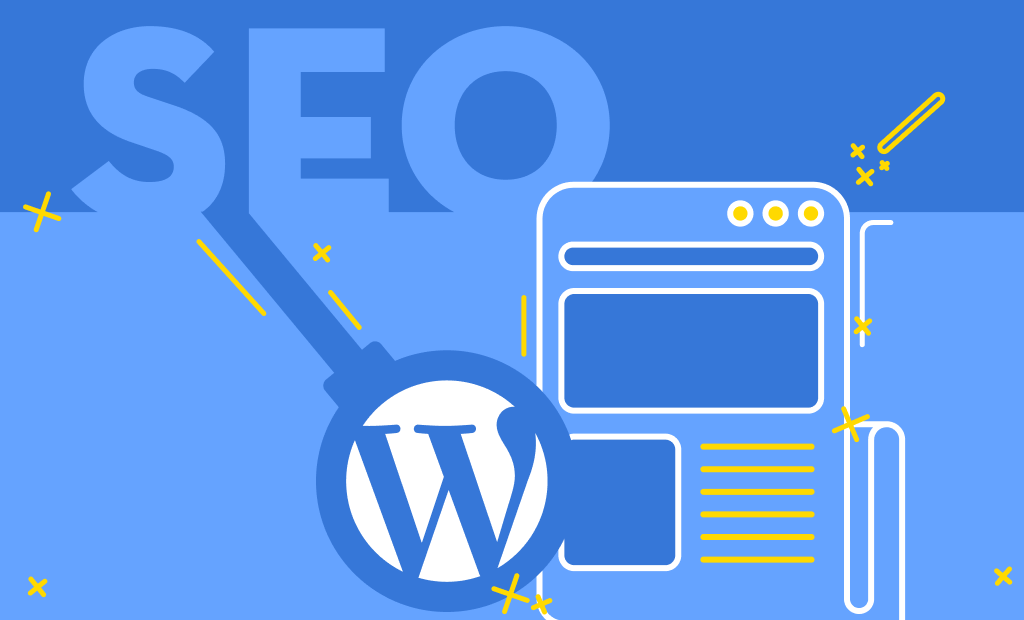 How to Choose an SEO Optimized WordPress Theme
Your WordPress theme is crucial for your brand's aura while also helping provide the desired user experience. However, people tend to forget about their chosen WordPress themes' Search Engine Optimization (SEO) aspect.
Choosing a non-SEO-friendly WordPress theme can be a real barrier when you want to compete for the top of the search engine result pages (SERPs). Furthermore, you need to make sure that your WordPress theme is not bloated and sluggish—that's what can quickly drive your visitors away and impact your bounce rate negatively.
Since choosing the right WordPress theme leads to higher rankings, which leads to more organic traffic leads, and revenue, you should make sure you have chosen a WordPress theme that fits your project perfectly.
In this post, we will explain in detail why your WordPress theme is so important while also giving you some good examples of SEO-friendly themes to consider.
Table of Contents:
Why Your Theme is an Important Part of SEO
WordPress themes have a role in determining the SEO success of a website. However, that's not done directly. It's not something like installing a theme that could give you higher rankings or a specific theme that could hurt your SEO.
If you're closely monitoring the changes to the signals that determine SEO rankings, you could see UX signals are getting higher weightage in the overall SEO signals. But what does a theme have to do with the UX of a site?
WordPress themes contribute the most part of the UX on a website. From the loading transition to the content structure, themes affect UX signals like responsiveness, fast-loading, optimized interface, and many more factors that are a part of Google's Core Web Vitals update.
Here we have figured out some of the things you should focus on when choosing a theme for your SEO-optimized site.
Well Coded
As you know, themes that look amazing are actually strings of code in the backend. There may be thousands of lines of code to make a theme into the reality you see. As a website owner informed of the SEO advantages of a WordPress theme, you should ensure it is really well coded.
Only a well-coded theme is going to be SEO-friendly, safe, and fast. However, as a beginner who might not know any coding languages at all, it will be difficult to look at the code and gain insights into the quality.
A good rule of thumb is to see if the theme is popular, offers frequent updates, and just look at the developer company to see if they're experienced. Take some time to also read reviews and comments about themes. Many times you'll be able to find other developers' opinions that you can take into account.
Fast and Efficient Loading
Your website's theme is its backbone. As a result, it has a substantial impact on how quickly it loads for visitors, which search engines will evaluate when ranking your site.
Google and Bing tend to rank fast websites higher than slower sites because they create a positive experience for users. If your website is slow, visitors may leave before it finishes loading, so search engines will likely keep it off the first page of the search results.
The only way you'll know whether a theme is fast is by testing it on your website.
After activating a new theme, perform a speed test using PageSpeed Insights, GTmetrix, or Pingdom. You don't have to continue using the theme. Rather, you can change your website back to its original theme or a different one after performing the speed test. Regardless, a speed test will reveal how long it takes a typical visitor to load your website with a new theme.
Responsive
A responsive theme is something that adjusts its layout to the screen size and resolution. They are more user-friendly on smaller screens and mobile devices, which is a scoring point in SEO aspects.
Responsive themes tend to improve the overall User Experience and have a role to play in SEO as it's seen mobile-friendly pages rank higher on Google. Moreover, as per a blog post in Google Search Central, they stated: "Google recommends Responsive Web Design because it's the easiest design pattern to implement and maintain."
In 2022, mobile friendliness is a must as mobile users hold more than 80% of the total internet users. You should only think of choosing a theme with a responsive design that fits different screen sizes without making the layout look ugly!
Regular Updates
Most popular WordPress themes have frequent updates, typically each month. That's to improve their features and patch any bugs. Finding a theme that offers regular updates is mandatory if you want a safe and secure website to be served.
Оut of all CMS hacks in 2018, 90% were for WordPress. According to Sucuri, 39% of the hacked websites were using outdated software. Not only the user but the theme developer should also open up regular updates to improve its security.
Hence, what these results show us is that you should be picking a theme that offers regular updates and security improvements that keep your site safe and healthy!
SEO Plugin Compatibility
You can step up your website's SEO game by taking advantage of an SEO plugin.
There are several powerful SEO plugins available for WordPress, such as Yoast SEO and All in One SEO Pack. They are known as SEO plugins because they add features that can help websites rank higher.
While Yoast SEO and All in One SEO Pack are two of the most popular SEO plugins, with over 7 million combined installations, they aren't compatible with all themes.
Compatibility issues aren't terribly common, but they are something to check for before you commit to a new theme.
As you're reading an article related to SEO, I'm sure you'll be having an SEO plugin installed on your blog/site. Do you know that not all plugins will be compatible with every WP theme? And that some themes may even have an inbuilt SEO tool?
Although this might seem tempting, inbuilt SEO options can often create conflicts with other SEO plugins of your choice. The experienced team at WPExplorer recommends using an SEO plugin rather than the inbuilt SEO tool with your theme. For example, theme developers are often great at building or designing themes, but that doesn't mean they understand SEO. However, the team at Yoast (for example) specializes in SEO and is constantly staying up to date with the latest guidelines. So by using their plugin, you can be sure you have the best setup for your website SEO.
It's really wise to check if the plugin allows SEO plugins so that you would make an informed decision when choosing the right WordPress theme. Getting the top SEO plugin can give us a cut ahead of others who are missing on that, it's an easy move!
Cross-Browser Test
Getting a Cross-Browser Tested theme is really important as it can assure that your site will be loading in an expected way on all browsers across different operating systems, devices, and screen sizes.
As a website owner, it's your responsibility to check if your theme is Cross Browser Tested so that you won't be missing any of your audience if they're from any other web browsers. Most themes will be nowadays Cross Browser Tested, but it's always better to take care of these silly things.
When picking the theme, just take a look at the details to see if the developer has listed compatible or tested browsers. A good theme should work in modern browsers (including Firefox, Safari, Opera, Chrome, and Edge) so that you can get your audience to your site without asking them to open a specific browser or device!
No Outbound Links
Avoid using any theme that contains one or more unremovable outbound links.
When searching for a theme, you may notice links embedded in the footer. Some theme developers add links to the footer section to promote their design services, whereas others sell these footer link placements to various businesses.
If a theme has one or more outbound links that you can't easily remove, don't use it.
Since they are typically embedded in the footer, the outbound links will appear on all posts and pages. As a result, they'll siphon your website's link equity, essentially passing some of its ranking power to the linked URLs.
Google even classifies the use of template footer links such as this as a link scheme.
Free of Malware
Search engines won't rank your website highly if it uses a malware-ridden theme. In fact, they may de-index your site entirely to protect their users from infection.
Some WordPress themes, especially free themes, contain malware. They may actively steal your website's data, create pop-up ads or act as a vector by spreading malware to your site's visitors.
Don't assume a theme is free of malware just because it loads properly on your website. Nefarious theme developers often hide their malware so that it can't be easily detected.
Thankfully, WordPress has a suite of malware-scanning plugins, such as Wordfence Security, that you can use to scan your website and its theme for malware.
Good Examples of SEO Friendly WordPress Themes
No matter how good your content is, without doing proper SEO, you can't rank your posts on Google or any other search engine. There are several factors that affect your SEO rankings like; backlinks, hosting server, On-page optimization, site speed, and your website template.
Not all WordPress themes are optimized for SEO, but using well-optimized SEO Friendly WordPress Themes can help you to blow your competitors out of the water. A good SEO-optimized theme will help you to rank your posts on Google search results.
There are probably hundreds of SEO-optimized WordPress themes, but today I'm listing out some of the top Best SEO Friendly WordPress Themes that'll help you to get good SEO rankings.
GeneratePress (Free)

GeneratePress is one of the popular free themes that come with lightweight code and SEO features.
The default WordPress install of the GeneratePress theme is less than 30kb. It also comes with a premium version where you can have full access to modules and the Site Library.
Another best thing is that you can use the premium version on as many sites, including your client's websites.
Features:
Secure and stable;
Lightweight;
SEO friendly;
Custom colors;
Page builder friendly.
OceanWP (Free and Premium)

OceanWP is a highly optimized free SEO-friendly WordPress theme that also comes with premium extensions to support various website features.
It's a multi-purpose theme that can be used to build different types of websites. It also works with major page builders.
Features:
Fully responsive;
eCommerce ready;
SEO base built-in;
Native cart popup;
RTL ready.
Hestia Pro (Premium)

Hestia is offering a very distinct approach for professionals. You can use it for small businesses; startups will use it too, not to mention that there's just a single one-page design here.
The clean look makes it particularly good for professional use, and the overall experience you get from using it is very well worth the effort. You can try their free version if you're low on budget.
Astra (Free and Premium)

Astra is another responsive SEO-optimized theme that can be used to build any website. It's very lightweight and needs less than 30 KB of resources.
Astra theme lets you customize everything — from layouts to color & typography.
Also, Astra works flawlessly with page builders like Elementor, Thrive Architect, Divi, etc.
Features:
Light-weight as a feather;
No jQuery;
WooCommerce;
Schema markup;
Supports all page builders;
Pre-built website templates.
Newspaper (Premium)

Newspaper's approach is very distinct for bloggers. It's a theme that sells very well because it has multiple customizable features. Plus, you can use it for any type of blog that you see fit.
They also added Instagram and other social media support. It even has Google Ads and AdSense support too, which is a very important thing to check out.
EcoCoded (Free)

EcoCoded was released in December 2020; it is a lightweight, fast, and search engine optimized WordPress theme. EcoCoded helps solve an issue that is rarely mentioned by web developers: climate change. The internet generates roughly 1% of global emissions. That's a shame. EcoCoded uses few colors to minimize your visitor's device power usage, load only one font, and reduce & compress the code. There are no built-in animations or frameworks. So, all in all, EcoCoded is extremely SEO optimized due to the lightweight code. You can either download it for free through the SuperbThemes website or WordPress.org.
Genesis Framework (Premium)

Genesis is one of the popular WordPress theme frameworks that comes with a responsive and SEO-friendly design.
Genesis provides many child themes that are suitable for building blogs, portfolios, and corporate websites.
Even though many people might consider Genesis themes boring in terms of design, its minimalist design and clean code help you achieve tremendous speed and performance.
Divi (Try for Free)

Divi is one of the popular WordPress themes that comes with the visual page builder and other advanced features. It offers endless customization features to build any type of business.
Divi theme comes with over 800 plus pre-built website designs that can be installed in seconds.
This theme also provides different marketing tools like a built-in email opt-in module, built-in split testing, eCommerce, pricing tables, etc.
The speed of your website using the Divi theme can vary based on the customization you make.
Features:
Drag & drop builder;
Advanced Code Editing;
Responsive design;
Mobile friendly;
Marketing tools.
Final Thoughts
The SEO friendliness of your WordPress website is largely determined by its theme. Using the wrong theme may not necessarily prevent your website from good ranking on SERPs, but it will likely force you to spend more time tweaking and optimizing your site.
By choosing an SEO-friendly theme from the outset, your website will have the foundation it needs to quickly climb the search results. Getting a lot of traffic is every website owner's dream but giving the visitor a better experience is even better, and that's what SEO and UX come into play. SEO is more about creating content for the user rather than for search engines.
You should use a clean, responsive, quick, secure, and compatible. Consider hiring a WordPress theme developer to help you with that. WordPress themes have a lot to do with SEO. Find a good SEO-optimized theme and activate it so that you won't have to worry about your theme letting your search engine rankings down.
The latest tips and news from the industry straight to your inbox!
Join 30,000+ subscribers for exclusive access to our monthly newsletter with insider cloud, hosting and WordPress tips!