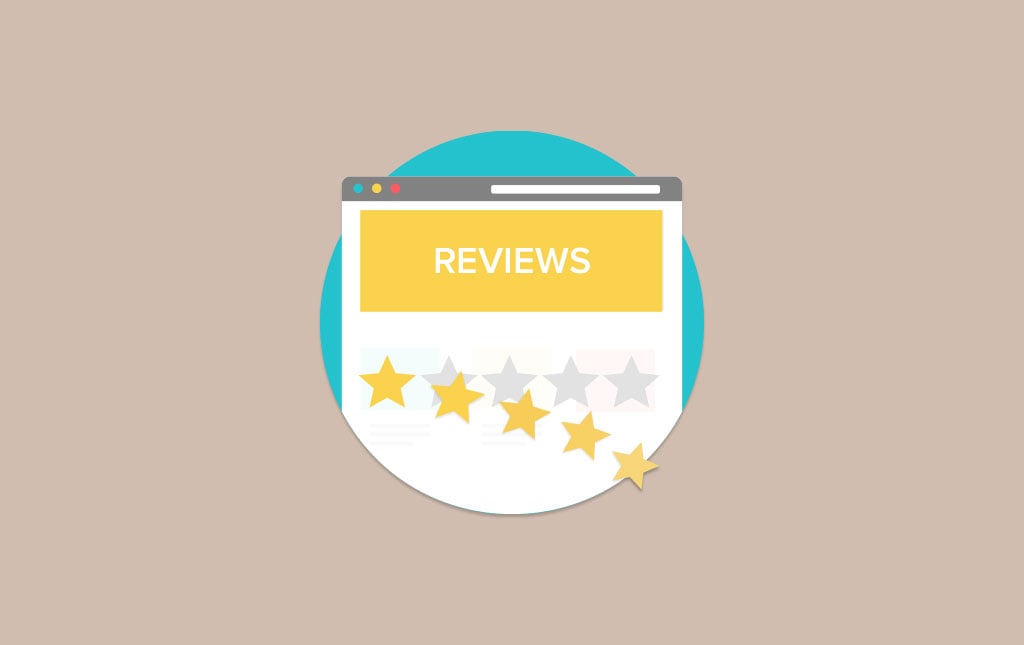 How we Got More Than 250 1-Star Reviews in Less Than an Hour, Twice
It's pretty safe to say that Facebook is one of the top platforms today for companies hoping to build and power up their presence on social media. As a social network which also happens to be able to connect businesses with consumers, Facebook can influence all users throughout the different purchase stages: consideration, awareness, and post-purchase.
In a 2014 survey of over 1,000 consumers in the US, Facebook was the preferred site for 24.5 percent of consumers looking to post reviews of local businesses online. It outranked Yelp (22.3 percent) and was second only to Google (31 percent).
Every brand knows very well that customer reviews play a crucial role in the purchasing decisions of every customer, especially online. The numbers suggest that Facebook reviews indeed matter – and more so every day. As such, we all work hard to drive the highest ratings we can. And yet, it's the presence of less-than-five-star reviews that can actually be what drives purchase. Regrettably, we live in an age where $5 can wreak carnage on a reputation.
Someone sabotages your Facebook rating. Now what?
The day X
About a month ago (on August 17th to be more precise) one of my colleagues found out that our rating on Facebook had suddenly dropped hugely, from 4.8 stars to 2.4. I grabbed my phone, clicked on the Facebook Pages app, and hundreds of 1-star reviews started to populate the screen. This cannot be real, I thought. Maybe it was a bug, an error in Facebook's algorithm or some random update that has caused all this mess. Up until that moment, we had around 150 reviews total left on our Facebook page. Servers were not down, Support Team was not on vacation, what could have messed up so bad.
And then I saw it – more than 250 fake one-star reviews were left on our page without any comments. These reviews came within minutes one after the other.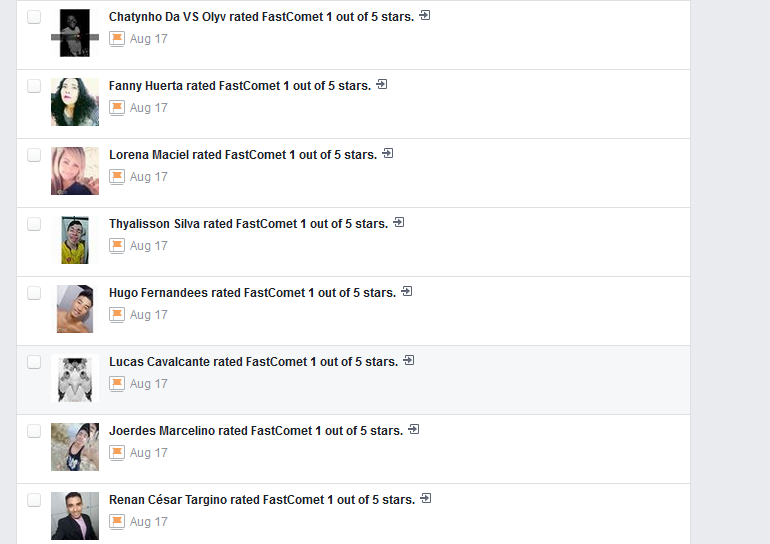 What is more, all of the reviews were posted from "people" who stated to live in Brazil. 250 1 Star Reviews from Brazilian customers? Hell, no. We usually get 1 or 2 reviews on Facebook every other week. Our business was deliberately attacked, as you can see those 250+ reviews with no comments on them showed up within less than an hour. It was crystal clear that we were targeted by someone to bring our high positive star rating from 4.8 stars to 2.4. It was sabotage – cheap sabotage.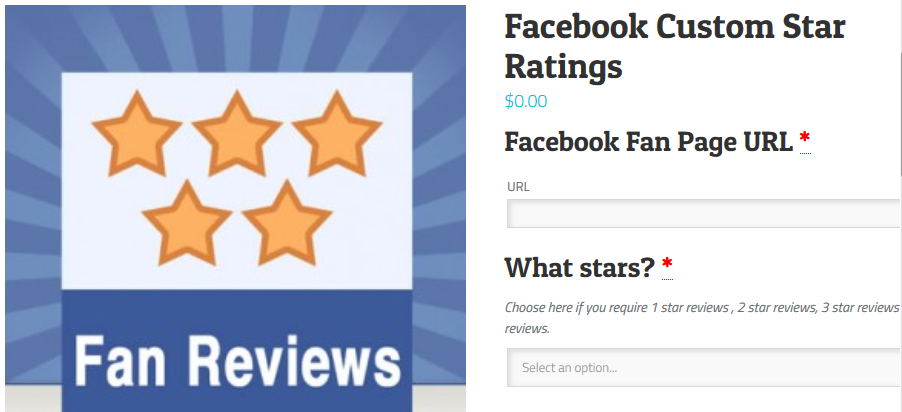 The one can actually cost $5 – $25 depending on the website you have made your purchase. And we went straight from 4.8 stars to 2.4.
Get Down to Work
We embrace feedback as it helps us with improving our service, leading to happy customers. So no matter if we receive a positive or a negative review, we take our time to check the specific case in our CRM system and respond to everyone. This can be checked on our Facebook page. We have a very clear policy regarding customer reviews. We would never manipulate reviews on Facebook; we are looking for honest feedback from real customers.
Thus, before proceeding with anything else, I have personally gone through all of the profiles that have left us this so-called review. None of them existed in our CRM system; none of them has ever contacted us over LiveChat or has even liked our Facebook page. What is more, when you check their Rating history, you would see that all of the reviews that they have ever posted consist of the 1 Star Rating for us and dozens of 5-star Ratings to companies who have only such Reviews – 5 Star Ratings with no comments.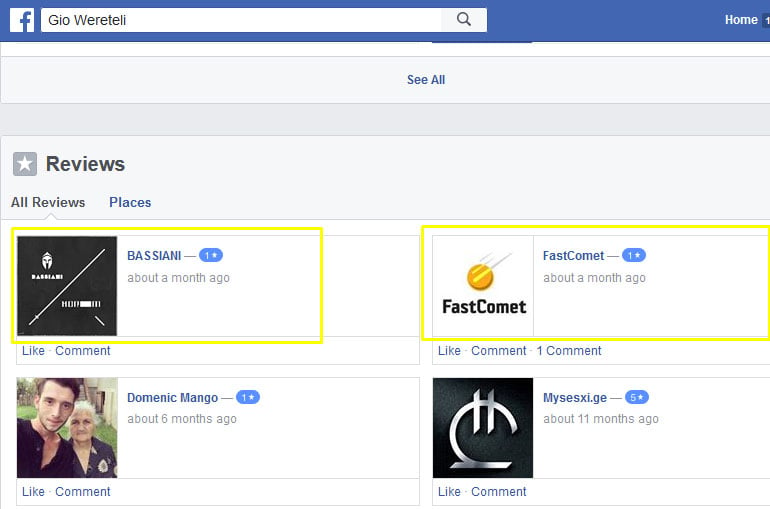 The 250 profiles that have left us these 1 Star ratings have left all of their Reviews for our company and the rest in the last couple of weeks.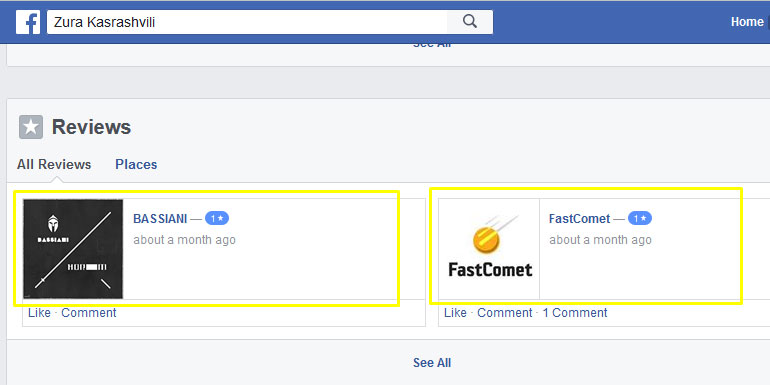 It was not such a long time ago since I came across a story involving a local family-owned jeweler in Boston which paints a picture of how reviews on Facebook can quickly make – or break – a business' reputation. This story went extremely viral with Rand Fishkin and others tweeting about it. So I was pretty aware of the situation and what should and could be done. I am going to say it right away. If the reviews you received match the description above in any fashion, there is practically no way to remove or report the bad ratings.
Our Communication with Facebook
I quickly found the hidden contact form to submit our written complaint to Facebook. I reached out to them to eliminate these fake ratings and get things back on track as soon as possible. Not only did they never answer us, but we also had to go through some severe back channels to even get them to respond.
I found the small loophole allowing me to live chat with someone. At that time I truly hoped, I would be able to speak with a real person, not one of those chatbots they have been buzzing around. And this is where Ed came in.
Well, he was not a chatbot for sure, but he definitely spoke like one.

"I understand you would like to be able to report these reviews, I am sorry, that option is not available on the Feature."
It took us more than an hour for both of us to keep repeating the very same, and all I got as a response was – no, there is absolutely nothing we can do for you. It seems that instead of protecting businesses from being harassed via fake reviews, it looks like Facebook actually supports it. Interesting approach. We needed to know the reason for this "smart" decision, the official Facebook statement on this "feature."

"I am only able to say how it works in this specific case, I am unable to explain the reason for it, it is the way the system was build, you can only report Reviews that have comments attached, or remove the Feature.", said Ed.
I was only advised to report all of the Fake profiles and hopefully, have Facebook remove them. Luckily, the chat session provided me the option to rate the chat session and leave my feedback. So I used this form as well, to post the very same complaint.
After all, I proceeded with reporting the profiles – all of the 250 ones. It took me almost one business day to submit the reports. At the end of the day, 30 profiles were taken down. I sighed with relief.
Facebook Community
Interestingly enough, when you search for a solution to this issue in the Facebook Community pages, you would be able to find the following resolution, posted from the Facebook Support Team:
"Ratings without a review can not be reported or removed. I recommend having friends and family members give your Page high star ratings to help better the average rating of your Page. You can block people who leave fraudulent reviews on your Page."
So it seems, Facebook believes it is OK to leave fake 1-star reviews, and Facebook's solution is to encourage us to push other people we know to give us even more fake reviews. This is definitely something worth upsetting about. Many threads have been opened on the Facebook community help center raising the issue and searching for a resolution. However, it doesn't look like Facebook is working on solving that glitch.
The Second Attack
The next day after the initial attack, I found out that round 50 new 1-Star No comment reviews have popped up on our page overnight. This time the review group was from Georgia. Probably the one who purchased the first group of fraud Star Ratings saw how effective their first attack was, and then ordered another wave of attacks.
I contacted Facebook Chat Team instantly. This time the customer service representative was very apologetic, so I was instantly relieved. Ana promised me that the issue would be escalated to the Pages team.
The next day, I came into work to find a follow-up email claiming that there was nothing Facebook could do about this issue "at this time."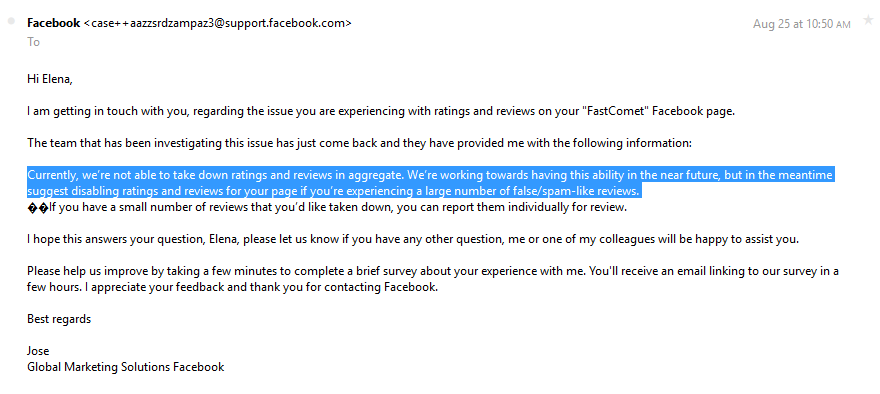 It is shocking how Facebook seems nonchalant to this issue.
How Do We Feel About It
I joined FastComet's team just a few months ago. Since then, I've been working with our marketing team to increase our online presence in terms of Customer Relations, blogging, and Social Media and build a positive brand reputation. So far, we have managed to attract only legit followers who are actually customers of us or potential leads and preserve great positive feedback among them. We've worked hard to earn the respect of our community and those of you who trust us to host their businesses online. Sadly, all this hard work came crashing down for us. I was disheartened to see that someone had hired over 300 people to give us fake one-star reviews.
Criticism hurts – especially when you're not sure where it's coming from, or why, and have no way to respond to it. This not only hurts our star rating but our clean reputation of hard-working businesses who strive for excellence in customer support.
The Star Rating system is being abused. It should be mended before it loses its credibility. Besides, it is hurting the businesses that are supposed to generate an advertisement cashflow to Facebook.
A very troubling fact is that people can leave Facebook an unusually high number of reviews for a product posted in a short period of time without being warned, so it's easy for an unscrupulous competitor or disgruntled customer to leave bad reviews or low ratings to harm a company's reputation for a couple of bucks. And there is nothing really standing in their way to continue the attacks.
It seems incredibly odd that no Facebook Policy states a review must be of a reasonable length (eg, TripAdvisor do have this) as this is actually encouraging trolls and fraud reviews that are designed to lower the review score. What is more, Facebook is somehow encouraging this, as according to their policy you can only report reviews that have a comment associated with the star rating, no matter whether it is positive or a negative one.
The Ugly Truth About Having a lot of Fake 1-star Reviews
People keep asking: Why do you have so many bad reviews on your page?
Initial Facebook Rating: 4.8 stars
Current Facebook Rating: 2.5 stars
Fake 1-Star Reviews Still Remaining: 206
If you click on "Show All" in the reviews section, they're not even listed in chronological order. It essentially seems like Facebook said, "Here's a bunch of random reviews about your page. See if you can make any sense of it."
So when people visit a random Facebook page, they would only see a few reviews and the total amount of both positive and negative reviews. If you select the reviews by rating, you would never see those without comments, as somehow they are invisible. The only option to see those is actually select the reviews by latest. Would you ever bother to do that? It is hard to believe that anyone, would ever bother to scroll down to the end of the list till he finds the 1 Star selection and checks whether someone has decided to leave you 250 1 Star Reviews in a day.
How to Tell if You Were Attacked with Facebook Fake Reviews?
That one is pretty easy. Facebook fake reviews are usually:
An even number (50, 100, 200)
Happened within minutes of each other
Low rating reviews (1-star ratings in most cases)
Empty (no text, only star rating)
From shady accounts
So… Where Were We Supposed to Go from Here?
We could have done the same and purchase 500 positive reviews.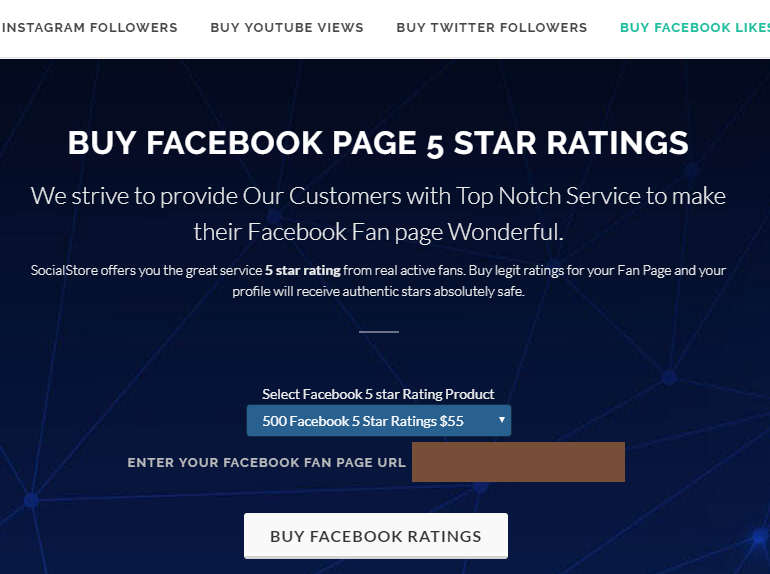 We could have rated our Page ourselves. We could have removed the Review option on our Facebook page. Yet, we are not one of those companies.
Regrettably, if an adversary can do this and get away with it so easily, what will stop them from doing it again in the future?
Now, this is not the end. It is not even the beginning of the end. We shall fight on the beaches. We have sent multiple complaints to Facebook, and we will keep reporting the profiles again and again. And most importantly, we are determined to work hard and win ethically, following the values that have been held close to the business from the beginning.
Since You're Here …
… we have a small favor to ask. We are putting the call out to our supporters to ask that you help us spread the word. We're not asking you for fake reviews in return, but if you have been a loyal customer to us, you are welcome to leave a Facebook review of your own about your experience. Thank you!
The latest tips and news from the industry straight to your inbox!
Join 30,000+ subscribers for exclusive access to our monthly newsletter with insider cloud, hosting and WordPress tips!