How to Set the Proper Paths in the ClipBucket Admin Panel
Updated on Nov 1, 2022
It is critical to have your settings configured correctly when using any platform. That also applies to ClipBucket. Because it is an open-source and free script that allows you to create a video-sharing website similar to YouTube, all of your paths must be set correctly. This post will quickly show you how to configure the Uploading and Conversion settings in ClipBucket.
How to Set the Proper Paths in ClipBucket
When using ClipBucket, make sure that you have the following paths set in your ClipBucket Admin Panel → Website Configuration → Uploading and Conversion settings: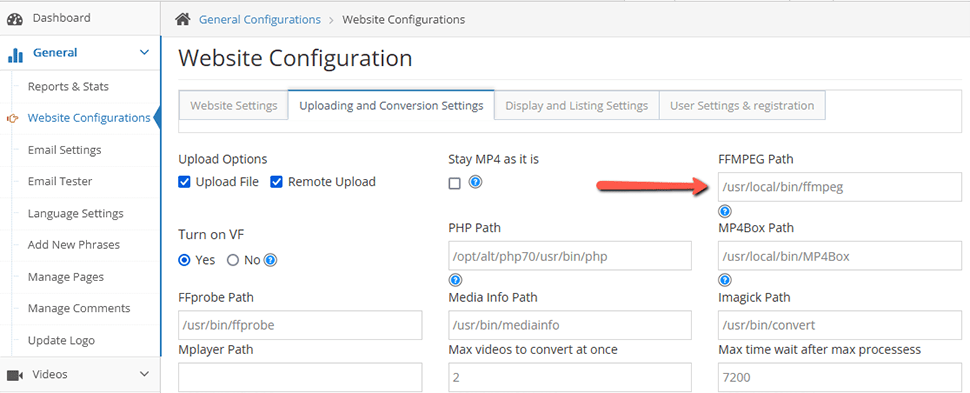 FFmpeg path: /usr/local/bin/ffmpeg
Additionally, if you have Quick Conversion enabled, please make sure your PHP path is also correct and ending at: /usr/bin/php
For more help with ClipBucket, you may check our ClipBucket Tutorial. If you need further assistance, feel free to submit a support ticket via your client area. Our technical support experts will offer their services as soon as possible.
We hope you find this article useful. Discover more about FastCloud - the top-rated Hosting Solutions for personal and small business websites in four consecutive years by the HostAdvice Community!
Related articles
---