From a configuration standpoint, it is evident that our Website Builder has adopted a lot of its setting structure from WordPress. Most of the sections are similar with a few exceptions. However, for your convenience, we will re-introduce the options available here, in order to have a unified source of information.
As per usual, you will first have to log into your cPanel and navigate to the FastComet Website Builder icon. The same can be also found via cPanel's search function. If you are not sure how to navigate to cPanel, please visit our "How to access cPanel" tutorial.

Once inside the FastComet Website Builder's interface, access the Settings menu and click General.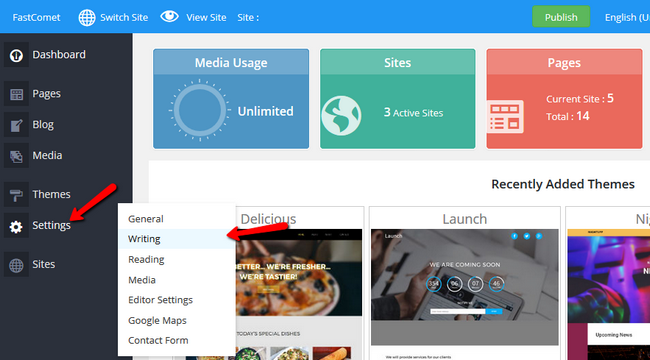 Note that most of the settings have been pre-defined, so you won't have a lot of empty fields to fill out.
Site Title - The title of your website which will also be displayed as the SEO title (on the tab in the browser of the visitor)
Tagline - Short description of what your website is all about. Some themes may display this in the header or sidebar of your site.
Email Address - The email address for your FastComet client area will be auto-filled here.
Timezone - Here you can configure the local time of your website
Date Format - Choose the date format most convenient to you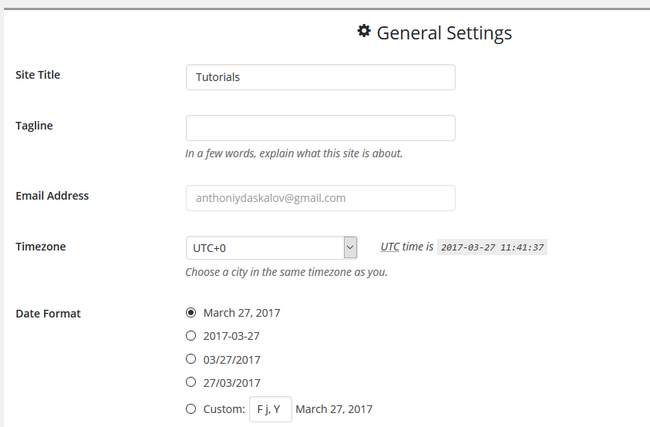 Time Format - Choose the time format with which you are used to
Week Starts On - Internationally, the first day of the week is Monday. However, in some parts of the United States, Canada, and a few other countries Sunday is considered as the starting day of the week
Site Language - Choose between more than 50 languages the one for your website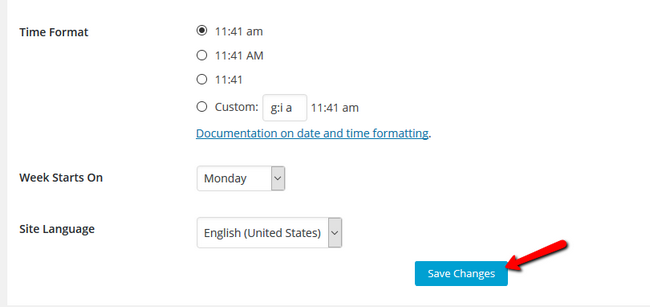 When you are ready, click on the Save Changes button.
The Writing section is currently empty, most likely due to the nature of the Website Builder and how it handles text compared to WordPress, so we will skip to the Reading section:
Front page displays - You can choose the home page to display your latest blog posts or a custom static page
Blog pages show at most - If you choose to show your blog posts, you can limit how many are shown per page
Search Engine Visibility - When developing your website, you can enable this to prevent search engines from indexing your content. However, it is up to the search engine to actually comply with that request. Also, make sure to disable this once you have made your website live.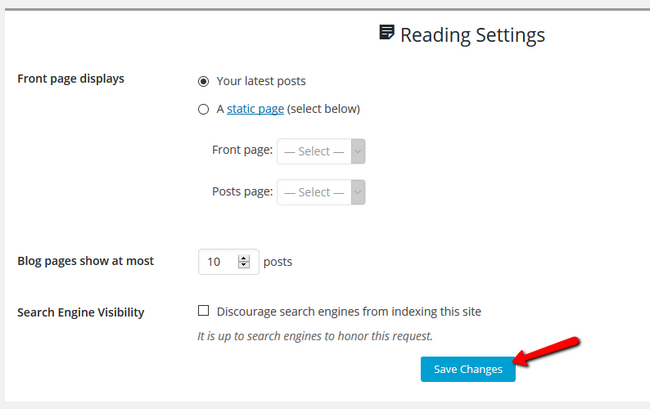 Don't forget to click on the Save button once you have completed the changes on these settings.
The Media Settings are affecting the Media Library of the Builder which holds all of your website's images. Having configured this once will allow you to select any of these presets when attaching images to a blog post.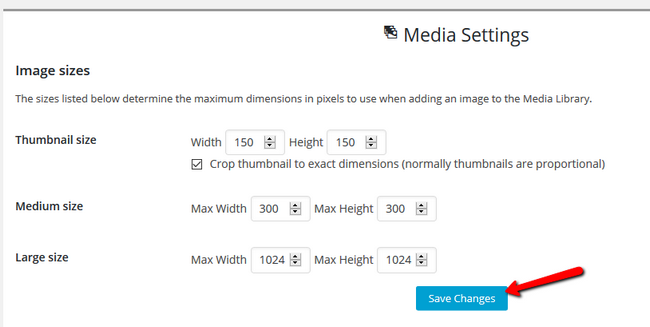 Next in the list is the Editor Settings which are usually used by more advanced users. In them, you can add fonts, styles and custom CSS.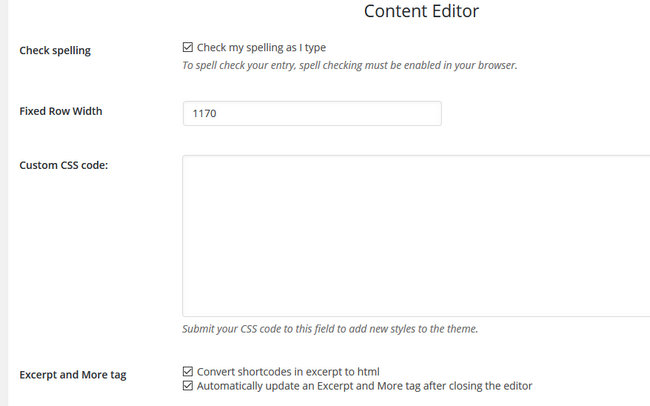 Google has streamlined the Google Maps service to such an extent that it is now explained even in the settings page itself, how to obtain an API key and add it to your website.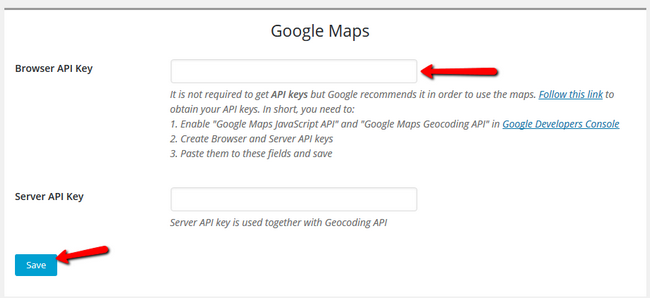 Last but not least, we have the Contact Form settings. These settings will be used whenever you add a contact form element to your website or get such with any of the themes you install.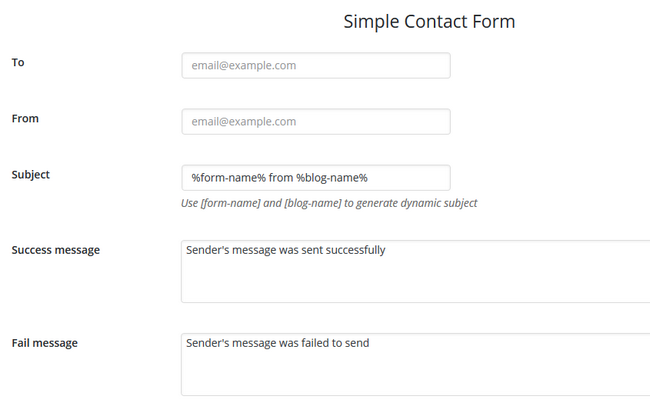 The configuration here is pretty straightforward. However, please note that you do not need to put your email in the To or From fields and just leave them empty. The email address on which you will receive any contact letters is already populated by the Website Builder and is the same email which you can see in the General Settings. Furthermore, you will be able to add reCAPTCHA to the form and also get additional guidance on how to acquire the necessary pair of public and private keys.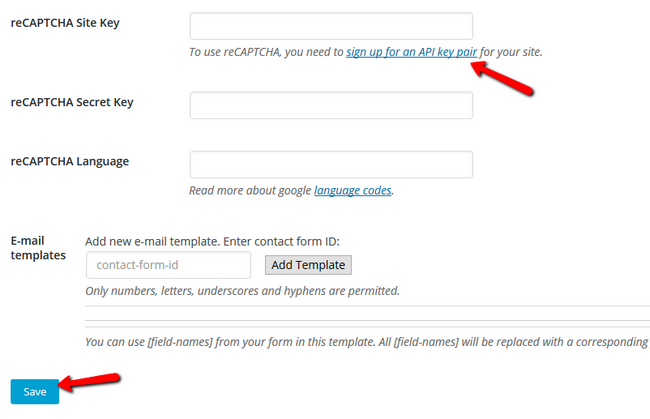 Don't forget to hit the Save button at the bottom on any of the setting pages you change in order to apply your preferences.
With this, you have completed our Configuration Tutorial for our Website Builder and got your website a step closer to its final form. Congratulations!