In this tutorial, we will show you how to access your cPanel as a newcomer to the hosting environment. Via your cPanel, you will be able to manage a hosting account for a specific domain (e.g. google.com is the domain of the popular search engine Google) and access the Website Builder in order to create new websites for you and your business.
After you have either purchased a hosting package or took advantage of our 14 free days trial service you will receive a confirmation email with details of your registration including URLs to help you access your domain, pre-installed application (if you have chosen a specific application trial) and your cPanel. You will also receive your account's credentials which will include your username and password.

Furthermore, cPanel is globally available and can be accessed via a domain name (example.com) if that domain has been pointed to our servers. Note that trial accounts are created by default as an example.fastcomet.site on our servers so no additional action is required for them. Simply typing this in your browser will get you to your cPanel login form:
example.com/cpanel - remember to replace example.com with your actual domain name.
If you are on a trial you might see the cPanel URL as the server name itself:
trial.fcomet.com:2083
If you are not able to access your cPanel by using /cpanel with your domain name, the issue might be caused by the non-standard cPanel port 2082/2083 which is sometimes blocked by local Internet service providers. In those cases, you can use:
cpanel.example.com - remember to replace example.com with your actual domain name.
Once you get to the login form itself, you will just have to input the username and password provided in the welcome email and you will be ready for action.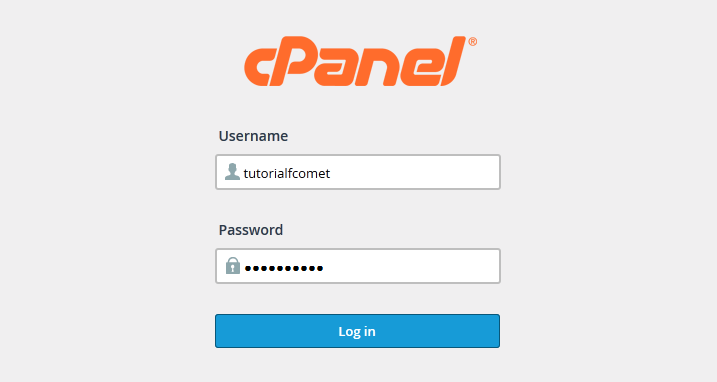 For more information on the provided features, please check our cPanel tutorial series on the matter.
If you are ready to start building your website, you can continue with our Website Building tutorial in which we go through the process of choosing a theme.